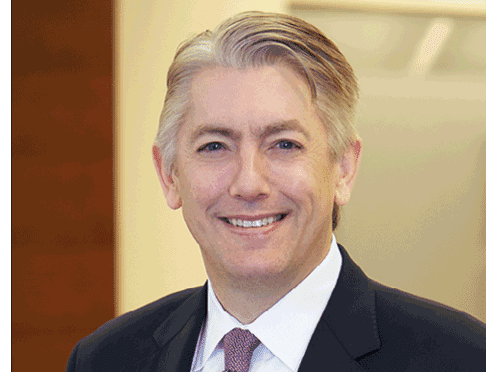 Greg Hill
Partner, Hogan Lovells
Greg Hill is a seasoned corporate lawyer who combines legal acumen, industry knowledge, and a practical approach based on his years of experience. Clients consistently rely on Greg to consummate their most challenging transactions efficiently and effectively.
For over 20 years, Greg has represented industry leaders in mergers, acquisitions, dispositions, joint ventures, partnerships, spin-offs, and other strategic transactions. This includes representing both buyers and sellers, public and private companies, as well as domestic and foreign entities. As a significant part of his practice, he represents private equity and institutional funds in initial portfolio investments (including control equity, minority equity, and mezzanine indebtedness), bolt-on acquisitions, drop-downs, and exit transactions. As a trusted advisor, Greg also counsels boards of directors with respect to fiduciary duties and corporate governance matters, and regularly represents boards and committees with respect to transactions involving conflicts of interests, and in support of internal investigations.
Over his career, Greg has represented clients engaged in a broad range of industries including diversified industrial services, petrochemical, banking and financial services, technology and telecommunications, and waste, recycling, and environmental services. As a corporate lawyer in Houston, his practice focuses significantly on the energy industry, with particular experience with respect to the midstream sector (including interstate and intrastate pipeline systems, gathering systems, offshore assets, processing facilities, storage assets, terminals, and marketing/distribution businesses), and oilfield services (ranging from traditional downhole equipment to emerging technologies).
Greg is also active in his community. For the past eight years, he has served on the board of directors of Avondale House, a not-for-profit organization that operates a school and provides residential, day habilitation, and other services for individuals with autism, and is currently serving his fourth term as board president. He is also a Life Fellow of both the Texas Bar Foundation and Houston Bar Foundation.
Greg will be speaking on the FINANCING STRATEGIES panel at North America Assembly 2019.
Download the full agenda for more information.