February 2019
Can you tell us a little bit of Simmons Edeco's history in Mexico?
Simmons Edeco first entered into Mexico in 2015 with the purchase of rigs from Calmena Energy Services. The country's prolific geologic resources, opening of investment through the energy reforms, and lack of high-quality independent drilling providers attracted us to the market. Our senior in-country personnel have worked for over 20 years in Mexico; this, combined with our 55 years of international drilling experience, helped smooth our transition into Mexico. We completed two drilling campaigns in 2018 and expect more to come in 2019.
What is the biggest challenge in doing business in Mexico right now?
The biggest challenge in Mexico is the same for anywhere in the energy industry, how do we provide the sustainable energy people are demanding in an environment where prices are depressed and volatile. Because of this market producers are trying to push themselves and suppliers to "do more with less". More specific to Mexico, payment terms are always a challenge. Payment terms are different for each company and often payments are extended past contract dates which require suppliers to provide working capital that could otherwise be invested in assets.
If you could make one change to Mexico's energy industry, what would it be?
A secure investment framework. Mexico has excellent resources and growing energy demand. Producers and suppliers need a stable and transparent investment framework that allows for long term development of the resources. This development can then make economic sense for the producer, while at the same time ensuring that the people of Mexico benefit from the development of their resources.
In your opinion, what game-changing discovery/ project/ technology is currently making waves in the industry?
In the drilling industry, big data and AI driven drilling programs will make waves in the future to come and challenge the traditional business models. In response to this Simmons Edeco invested in Cordax Evaluation Technologies who provide innovative formation evaluation solutions to producers. However, in the near term for Mexico, we see the application of the various "unconventional" techniques, including the manufacturing approach being a game changer for Mexico production. Indeed, we are seeing this already with a strong focus on integrated projects where economic risk is shared among the producers and suppliers.
What career challenge has been your biggest lesson?
In this market, especially on the drilling side, every day is a challenge! Approaching this challenge with new solutions, business models and stronger relationships teaches us new lessons every day. Not all our efforts will be successful but it's through this process that we will help to solve the growing world energy demand.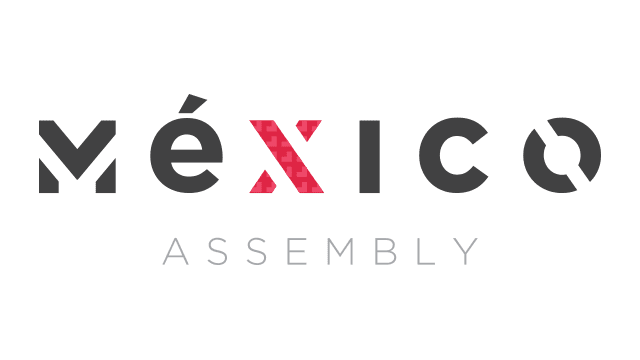 Niels Versfeld will be speaking on the

UPDATES ON ONSHORE E&P DEVELOPMENTS

panel at the 2019 Mexico Energy Assembly

About Niels Versfeld:
Mr. Niels Versfeld has fifteen years of experience in the energy sector, ten of which have been dedicated to the management of sales, operations, and business development for energy service firms. As CEO of Simmons Edeco Niels is accountable for the overall leadership, strategy and operating performance of the company. Prior to accepting the role of CEO with Simmons Edeco, Mr. Versfeld was responsible for Gibson Energy's environmental services division, including businesses in Canada and the United States. Previous to Gibson Energy, Mr. Versfeld was the Chief Operations Officer for Palko Environmental ("Palko"). Mr. Versfeld initially began his career in environmental consulting, servicing the energy sector; this was followed by regulatory and facility development at CCS Corporation.
Mr. Versfeld holds an Honours B.Sc. in Environmental Science; an MBA focused on Energy Management from the University of Calgary, and is a certified Environmental Professional.