Expert Insights
Debate Highlights: The Oil & Gas industry cannot attract the right talent
August 2020
On the 16th of July 2020, during the height of the Covid19 Pandemic and a somewhat uncertain future for the oil and gas industry, speakers from across the industry gathered together to debate whether the Oil and Gas industry has the ability to attract the right talent. Whilst this is not the first downturn and will almost certainly not be the last, many in the industry have admitted that this one feels different. It is reasonable to assume that this downturn will have an adverse effect on most forms of employment in the Oil & Gas industry. However, due to the power of digitalization and a change in current working processes and recruitment processes alike, there are a number of new and different roles available to those who want to work in the Oil & Gas industry. With all of this in mind, can we say that the Oil & Gas industry attracts the right talent?
At the start of the debate, it seemed that the audience was rather mixed: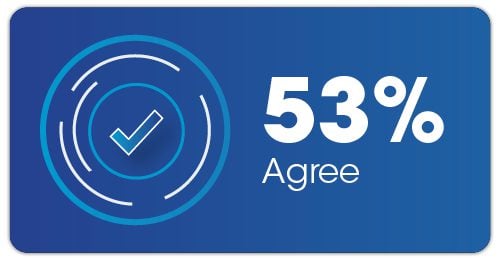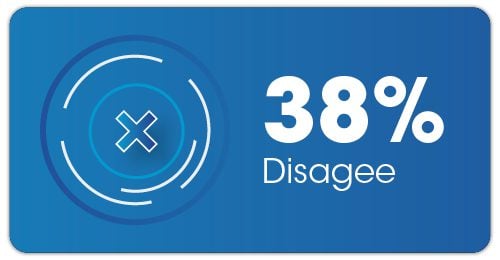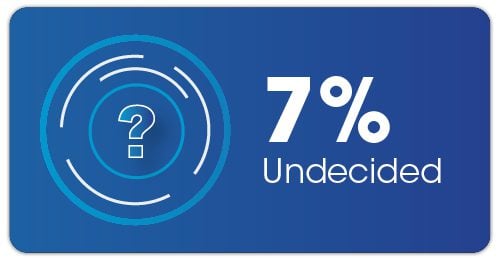 Taking these statistics into consideration, Adam Law, Managing Director at ERCE launched the debate as moderator. Arguing for the motion was Deidre O'Donnell, Managing Director of Working Smart and Oxsana Bristowe, Founder and Managing Director of Oksana Bristowe Recruitment. Arguing against the motion was Andy Cox, Partner and UK Chair of Energy and Resources at KPMG, David Eastwell, Geoscientist at Ikon Science and Natan Battisti, Petroleum Engineer at PremierOil. As an opening argument for the proposition, Deidre focused on graduates and the fact that there is a rich supply of talent in the oil & gas industry.
Deirdre argued that the ability to recruit the right talent had diminished due to oil and gas companies not placing the building of a pipeline of graduates high on their agenda. She believes that there has been a major decline in the number of engineering graduates in the past decade due to the cyclical nature of the industry which results in a lack of stability for graduates with little to no experience. Furthermore, universities have only recently revised their traditional oil & gas courses, titles and curriculums to include modules pertaining to digitalization and renewables. Deidre went on to mention that activist groups centered around banning oil and gas exploration have been gaining strength and the number of countries that have banned exploration is growing. The energy transition has brought an increase in cultural and behavioural change across society, especially amongst the younger demographic.
Deidre also argues that the ability to attract the right talent is the key problem because graduates today are highly analytical and tech-savvy and are also aware of the value of their talent. This is where the problem lies because traditionally, Oil & Gas companies would have their pick of the top talent, however, talent has greater visibility today through social media. This has resulted in graduates teaching themselves, for example, artificial intelligence, machine learning and coding thus superseding the reach of their talents into other industries. She concluded by stating that more often than not, people reviewing candidates are not well equipped to recognize the actual value of skills on offer and the pay structure is not always competitive relative to other industries.
Oksana took Deidre's argument one step further by arguing that, based on some Oil and Gas industry attractiveness factors, the Oil & and Gas industry seems to be less attractive compared to other industries. Some areas where the Oil and Gas industry scored average ratings are diversity and inclusion, values, purpose, mission, wellbeing, culture, treatment, processes, technology and digitalization.
Following Deidre and Oksana, Andy Cox proceeded to lead the argument against the motion. As an opening statement for the opposition, Andy began by clarifying what the 'right talent' actually entails. He mentioned that the right talent means that we need different skills. These different skills may not only compose of an IQ component but also of an Emotional Intelligence quotient due to the differing roles in Oil & Gas. He also argued that strategic partnering in oil and gas may imply that an Oil & Gas company may not need to have all skills in house. This may highlight the fact that sometimes digitalization means working with less people.
To further rebut the motion, Andy argued that the Oil & Gas industry has the 4th highest sector budget devoted to learning per employee. Oil & Gas companies have always been future focused and technology spending has always been high so these companies cement long term partnerships with large tech players and startups bringing new innovation. David Eastwell's follow on argument focused on the viewpoint of students and the assertion that the industry is not willing to capitalize on getting the right talent. His opening statement was that the Oil & Gas industry is not failing to attract the right talent, there is, in fact, an abundance of the right talent, but the industry is not willing to capitalize on it. Petroleum Geoscience graduates today are arguably more comfortable with cloud software and algorithms than ever before – 2 skills needed in geoscience project work. Another factor David mentions from the viewpoint of students and potential graduates is that having spent years studying geoscience, students would not initially choose to go to different industries, however, the number of jobs in geoscience are linked to the oil price and therefore any major gaps in age groups correlate to downturns.
Natan Battisti's follow on argument was based on the notion that due to the fact that the world's population is due to increase to 9 billion people by 2040, this will equate to a 37% increase in energy demand. This increase in demand will ultimately lead to an increase in the number of jobs in the Oil & Gas industry especially in developing countries such as Brazil and Colombia.
Following the debate, there was a chance for the audience to question the speakers.
Question 1: Would any of the companies represented by the speakers actually be taking in any graduates this year?
Both Andy and Natan answered that they would be taking on graduates, keeping them aligned with factors which may be required from candidates such as digitalization.
Question 2: Does the boom and bust cycle in the Oil & Gas Industry perennially turn people away from working in the industry?
Deidre answered by agreeing that the boom and bust cycle in the Oil & Gas Industry turns people away based on some anecdotal evidence from her company's graduate placement experience in 2019. After putting graduates forward for O&G roles, the interview processes were too slow, there were too many interviews and seemingly a lack of focus on the value and purpose of the role which is of interest to many interviewees. Because of this, many students chose other opportunities in different industries such as IT because of the lack of certainty and stability in the Oil & Gas industry. She also mentioned that she felt there were not enough Oil & Gas Companies explaining to graduates what kind of skills were now required in the industry.
Question 3 directed at David: Does graduate training, on the job training and masters degrees really provide adequate training?
David answered by firmly stating that these programs are indeed sufficient however in a depressed industry a lot is expected from graduates even though fundamentally as a graduate your job is to be able to have as much potential as you can have whilst having the skills that set you apart.
Question 4 directed at Natan: What role do professional bodies play with young professionals and how can they contribute to training?
Natan answered by stating that professional bodies can help create that connection between what companies want and what graduates need to work towards and focus on especially when it comes to the different soft skills required because these tend to change over time.
Question 5 directed at Oksana: If we are to attract and retain the talent we have now, how important is it for us to demonstrate that the we are an industry working on the energy transition and that the industry is a part of the solution for climate protection and repair?
Oksana answered this question by stating that we can only do this if we are more agile and responsive to the changing circumstances as an industry, this way we would be able to demonstrate the value our industry actually brings so that people can feel like they are contributing to something in a meaningful way and have a fulfilling future.
Final Question: Is the observed drop in the number of geoscience students the Oil & Gas industry's fault or is it just geoscience as a whole losing its appeal?
Deidre answered this question by mentioning that we are not pushing our STEM subjects through schools and the industry needs to participate more fully with schools at a GSCE level in the UK so that students get a true sense or understanding of what the Oil & Gas industry is all about. She added that students who have taken mathematics and science degrees get opportunities elsewhere and that the market has changed over the last 20 years with different roles available today. David added on to this answer by stating that a number of other fields in science such as astrophysics have their "rock stars" such as Neil deGrasse Tyson who are able to spark interest and enlightenment amongst their student around their fields of study, whereas geoscientists, geophysicists and engineers need to work harder at that – going into schools/A-level classes and promoting the love of their subject and ultimately have to find their own rock stars to promote their field.
Final poll results:
Click here to get notified of the latest webinar releases from our network or visit our webinars page to view the full library of on-demand recordings.