Expert Insights
Virtual Round Table Addressing 
Energy Storage in Mexico
With 
Raúl Puente, Director General de Almacenamientos Subterráneos, CYDSA 
Jean Nicolas Lejeune, Director of Energy Commercialization, ENGIE 
Todd Peterson, Managing Director, GF International
Moderated by: Santiago Garcia, CEO, Santa Fe Natural Gas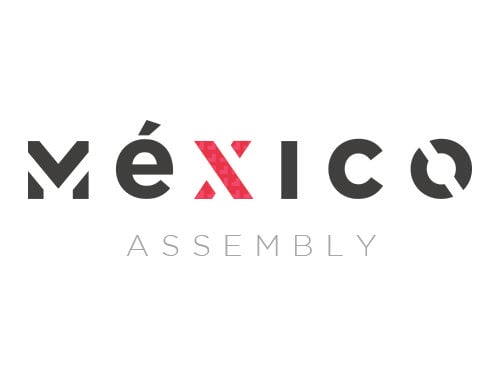 April 2020
Hydrocarbon storage has been on energy executives' minds for a long time. Issues with capacity, safety, pricing and security are not new, but the dramatic drop in demand has brought them on the forefront. Storage in Mexico is even more important due to its scarcity. We found out what storage providers think of the current challenges and opportunities.
Below is a summary of the virtual round table discussion.
Below is a summary of the virtual round table discussion which took place 15 April 2020.
What immediate effects of COVID-19 are you seeing?
Mexico is 2-3 weeks behind Europe so the peak is yet to come and this is the time of uncertainty. Government's messages have been inconsistent and changing daily, which is understandable but also creates even more uncertainty for the players.
Reduction in gas consumption. We are looking at between 20-40% demand drop. It will certainly reach those numbers as we have seen in other countries.
Government owned entities get prioritized over some small isolated communities with an international player, for example. But they are the ones who need the most help right now. There is inconsistency between essential vs non-essential services list the government has shared because it tends to favour government-benefiting activities.
Another economic consequence we see is the exchange rate. If you buy in $ and sell in peso your EBITDA is denominated by 20%. That goes down the value chain and service and equipment providers go out of business eventually. Equally, if you have to import, you have just added same 20-25% cost to your operations so businesses will be going bankrupt because of the exchange rate.
Reduced personnel on-site is a common occurrence if you are a manufacturer.
Concern on what to do for the health of your workers – how do you manage their stress levels, mental health?
Currently there is too much gas and oil so prices are likely to stay low short, mid-term and beyond. In Baja, gas sells for 21c and PEMEX is losing money on every barrel they pump out. Government should roll out subsidies like they have for propane over to natural gas. Why do one, but not the other?
Let's talk about Storage in Mexico. What is important right now?
Compared to US storage capacity of 6 months, Mexico has 4 days on average. LPG is the only commodity in Mexico with storage capacity above 4 days (6 days)
PEMEX sells extremely cheap fuel to CFE which is now replacing gas, at approximately $1. We hoped Mexico was committed to going green but it seems to be the reverse right now because Maya price is incentivised to stay below $1 and to burn more fuel oil. Power generation will be switching to fuel oil too but we need to turn to greener fuels, not reverse the trend completely.
LNG is a massive market but at the moment it has its problems: most projects are in the North and prices in Japan are $3 so selling at this cost is uneconomic. Can anyone even produce at that price? We should be investing in smaller LNG projects inside Mexico right now.
Despite FID push back, Sempra is positive about long-term benefits of its LNG project, and FID for Pacific Coast LNG is due to take place in 2021 – there are several LNG projects that are going ahead or have great potential.
The main problem is government being ideological rather than driven by logic, business sense or concern for community well being. They need a logical approach to drive money in and make projects viable long-term.
Where are the biggest opportunities?
Gas for transportation. Prices are quite stable whilst gas products are lower – something to watch for.
If you are in storage business, expand and invest. Mexico will re-think it's storage capacity issue as soon as this is over and will invest more in the future.
LNG, especially on a smaller scale, is the future. Gas is still a preferred longer term option.
We look forward to hearing how the views of the panelists adjust and develop by the time Mexico Assembly takes place on May 26 – 27, 2021. Email [email protected] if you are interested in joining the CEO Energy Network in Mexico.
Discussion summarized by Alexandra Ashikhmina, MD, Americas, Energy Council.
You might also be interested in