New York Energy Capital Assembly 2023
Fireside Chat: Michael Rubio, Director of Sustainability, Chevron
Published 30 May 2023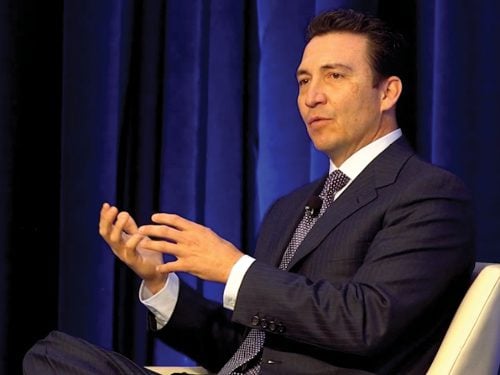 Last month, Michael Rubio, Director of Sustainability at Chevron, joined us at the NYSE to address 100+ generalist investors and talk about Chevron's strategy of delivering "Higher Returns, Lower Carbon". 
Michael kicked off the 2023 New York Energy Capital Assembly by explaining how Chevron's transition strategy is differentiated from its European peers. He then goes on to describe the challenges that investors face surrounding consistency in assessing the performance of energy companies, and in understanding the credibility & resilience of their long-term energy transition strategy.
To address these challenges, he outlines the key metrics that investors should be using to measure performance, such as what frameworks are available, the tools for implementing these frameworks, and overcoming the barriers to success. Michael then goes on to explain what is most useful from an investor's perspective to achieve consistency, and to validate a company from a sustainability perspective.
In Partnership with the NYSE, the Energy Council's New York Energy Capital Assembly brings together 200+ decision makers from institutional investors, PE funds, E&P companies & emerging clean tech developers, as they look to identify opportunities brought about by the energy transition and address energy security concerns by providing reliable, sustainable, and affordable energy to the US and global markets. We'll be back for 2024, register below to be kept up to date with all the latest announcements.
New York Energy Capital Assembly
Returning to New York in Spring 2024
THE GO-TO MEETING FOR ENERGY FINANCIERS & INVESTORS TO DEFINE, REALIGN & EXECUTE THEIR ENERGY INVESTMENT STRATEGY.