Press Release
North America Energy Capital Assembly Lifetime Achievement Award 2023
Published July 27, 2023

Scott D. Sheffield, a prominent figure in the oil and gas industry, was born on March 3, 1952, in Houston, Texas, USA. He comes from a family with deep-rooted connections to the energy sector, fostering his interest and passion for the industry from a young age. Sheffield pursued his higher education at the University of Texas at Austin, where he graduated with a Bachelor of Science degree in Petroleum Engineering in 1975.
Following his graduation, Scott Sheffield embarked on a career that would lead to numerous significant contributions within the energy sector. He began his professional journey at Amoco Production Company in 1975, where he honed his technical skills in drilling and production operations. After gaining invaluable experience at Amoco, Sheffield joined Parker & Parsley Petroleum Co. in Midland, Texas as the fifth employee. In 1985, Scott Sheffield assumed the role of CEO at Parker & Parsley, later becoming its chairman in 1991, cementing his leadership within the company. Under his visionary guidance, Parker & Parsley underwent a transformative phase, culminating in a merger with MESA, Inc. in 1997, creating Pioneer Natural Resources Co., with Sheffield as the founding CEO.
Scott Sheffield's outstanding achievements have earned him numerous prestigious awards and accolades. The Permian Basin Petroleum Association recognized his exceptional leadership within the oil and gas industry and the Permian Basin community, honoring him with the Top Hand award. In 2013, Sheffield was inducted into the Permian Basin Petroleum Museum Hall of Fame, immortalizing his contributions to the growth and development of the Permian Basin. His commitment to excellence and dedication to the industry was further acknowledged with the Texas Oil & Gas Association's Distinguished Service Award, the ADL's Henry Cohn Humanitarian Award in Dallas, the National Multiple Sclerosis Society's Hope Award in Midland, and the Frank Pitts Award for Energy Leadership from Southern Methodist University (SMU). 
Over the years, Sheffield has gained recognition for his outstanding leadership, significant contributions to the oil and gas industry, visionary approach, and commitment to excellence. In acknowledgment of his remarkable contributions, Sheffield is set to receive the Lifetime Achievement Award at the North America Energy Capital Assembly in 2023. As a pioneer in the energy industry, Sheffield is setting the standard for a more sustainable and innovative future which serves as a model for other leaders to follow.
Today, Scott D. Sheffield continues to serve as the CEO of Pioneer Natural Resources, shaping the company's future through innovation, strategic decisions, and a focus on sustainability. His enduring leadership and dedication to innovation and sustainability had a lasting impact on the energy industry. Sheffield's journey from a young engineer with a passion for the oil and gas sector to the CEO of one of the leading independent exploration and production companies in the United States serves as an inspiration to aspiring professionals in the energy field. Through his remarkable achievements, Scott Sheffield solidified his place as a prominent figure in the energy sector, leaving behind a legacy of responsible leadership and transformative contributions to Pioneer Natural Resources and the broader industry.
We look forward to him joining us at the North America Energy Capital Assembly Awards Dinner, where he will be accepting our 2023 Lifetime Achievement Award in front of an audience of the leading executives in the North American region, including his lifetime business partners and peers.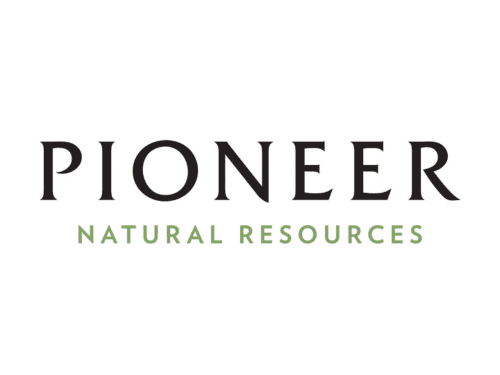 Pioneer Natural Resources Co. is a leading independent exploration and production company in the oil and gas industry. Headquartered in Irving, Texas, USA, the company has a strong presence in some of the most abundant oil and gas regions, with a primary focus on the Permian Basin in West Texas and New Mexico. Since its formation through a merger in 1997, Pioneer has been at the forefront of innovation, employing cutting-edge technologies and responsible practices to extract hydrocarbons efficiently and sustainably. The company's commitment to environmental stewardship, safety, and community engagement has earned it widespread recognition and solidified its reputation as a forward-thinking energy player in the United States.
North America Energy Capital Assembly
Returning to Houston on 11 - 12 October 2023
'The Most Senior & Influential Finance & Investment Meeting for the North American E&P Sector'
You might also be interested in...