Executive Interview
Alan Carnrite, Managing Director
Alvarez & Marsal
Published 1 November 2023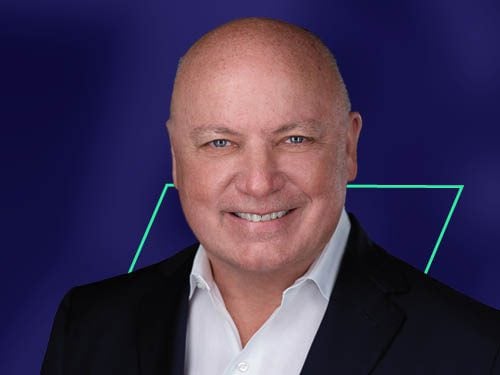 You'll be moderating the 'Capital Markets Panel: Plugging The Financing Gap: Who Are the Providers of Long-Term, Reliable Capital for Oil & Gas and How Do You Access It?' session at the Energy Council's flagship conference, World Energy Capital Assembly and have been involved with the Energy Council network for many a year now. It feels as though this discussion will be pivotal and critical to the value of the assembly given our current context – as the session moderator what's your vision for the discussion and what are you looking forward to exploring with your speaker faculty?
We are thrilled and honored to once again partner with the Energy Council.
The panel I am moderating is timely given the multiple inflection points our industry needs to navigate. The Capital Markets Panel labeled "Plugging the Financing Gap: Who are the Providers of Long-Term, Reliable Capital for Oil & Gas and How Do You Access It" will address one of the industry inflection points.
We have an esteemed panel of speakers, which includes Jeremy Low, Neeraj Agrawal, Francesco Mazzagatti, Richard Cavilli and Xavier Venereau—all of whom bring different perspectives to this timely topic.
Looking forward to seeing you at this panel. You will not be disappointed!
Energy Council members will be familiar with you via our partnership with the Carnrite Group – for those who are perhaps unfamiliar with the integration with Alvarez & Marsal – please can you talk to the merger and subsequent 12 months?
Some of you may know us from past years as the Carnrite Group. We just had our first anniversary as part of Alvarez & Marsal (A&M). This has been a seamless integration as both companies had similar cultures and a dogged determination to help our clients solve difficult problems. I could not be more pleased with the combination, the global reach and talent the firm has.
How are Alvarez & Marsal supporting Oil and Gas clients and what does the practice look like?
The A&M Global Energy Practice has over 500 professionals committed to partnering with our clients to solve an array of challenges, ranging from operational improvements, portfolio rationalization, strategy development, acquisition integration and, lastly, all things related to the ever-changing energy transition landscape. We have offices in 30+ countries enabling us to help our energy clients in any corner of the earth.
From your work with key clients in 2023 what messages and information are you looking to share with old and new friends at WECA? And conversely what insights are you looking to glean?
Wow! Where do I begin?
As many of you have seen, we are seeing continued large-scale acquisitions—most recently, the announcements of ExxonMobil acquiring Pioneer and Chevron combining with Hess. The drivers are reminiscent of the mega mergers from the late 1990s, early 2000s. The opportunity to expand inventories not only extends runway, but it allows for drilling portfolio rationalizations and significant overhead reduction opportunities.
The second trend is the amazing discipline we are seeing across both operators and service companies to live within cash flow and drive significant value back to the shareholders. This not only bodes well for the investors but also supports commodity prices.
Lastly, we are seeing our clients continue to pursue opportunities for smart cost reductions, both operating and overhead, as well as a renewed focus on driving efficiencies in the base business.
All in all, exciting stuff.
Alvarez & Marsal are sponsoring the "Services Company of the Year" category at our Awards of Excellence Dinner at the end of the World Energy Capital Assembly – how are Alvarez & Marsal engaging clients in the space and how is this profile adapting to the demands of the energy transition?
We are honored once again to sponsor the Service Company of the Year. We have global service companies as clients and are privileged to work with them on challenging problems, including how to adapt products and services to the new energy sources being developed and deployed.
Al Carnrite is moderating the 'Capital Markets Panel: Plugging The Financing Gap: Who Are the Providers of Long-Term, Reliable Capital for Oil & Gas and How Do You Access It?' session at the World Energy Capital Assembly. Al sat on this years World Energy Capital Assembly, Advisory Board committee and was therefore involved in the curation and programme development for this years assembly.
If you would like to reach out and connect with Al and the Alvarez & Marsal team ahead of the assembly, please contact Jack Ingram, SVP Corporate Development at the Energy Council via [email protected]
Since its founding in 1983, Alvarez & Marsal has provided companies with the leadership, action and results necessary to drive transformation and profitable growth. Today it is one of the world's fastest growing professional services firms with over 7,000 employees on five continents in 30+ countries. A&M's Energy practice has deep global industry relationships and an extensive track record in maximizing enterprise value for its clients.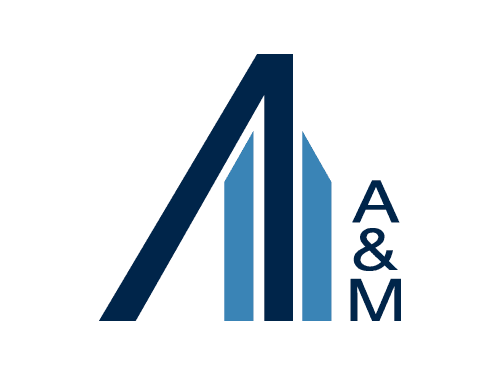 World Energy Capital Assembly
Returning to London in November 2024
The meeting place for senior energy executives, investors and financiers to connect and do deals.
You might also be interested in
Find out who the winners were at the 2023 Energy Council Awards of Excellence. read more