Executive Interview
Tassos Vlassopoulos, CEO, HELPE Upstream: A Deep Dive into CCS
Published 27th July 2022
by Tassos Vlassopoulos, HELPE Upstream, and Emma Shewell, Energy Council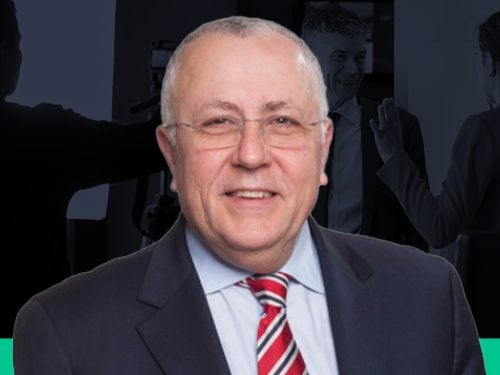 Tassos, thank you for joining us for an executive interview. Could you please tell our network a bit about HELPE Upstream?
HELPE Upstream is the E&P Business Unit of Hellenic Petroleum Group. It is focused on six offshore exploration licences in Greece, two of which are operated. Our partners include ExxonMobil, Energean and Calfrac.
 You are set to moderate our CCS-focused panel at this year's World Energy Capital Assembly, titled 'Assessing the Profitability and Scalability of CCUS Globally – What are the barriers to widespread project initiation?' Could you tell us a bit about HELPE Upstream's strategy and ambitions for CCS?
Hellenic Petroleum Group has three refineries (out of the four in Greece) and, naturally, they produce CO2. We are currently exploring a pilot case in the Elefsis refinery, where a H2 unit has been operating for ten years, to capture high density CO2, in relative low-pressure conditions.
HELPE Upstream is tasked to find commercial and, potentially, technical solutions to transport and store the Elefsis CO2. We have performed a series studies and, currently, we are engaging with transport/shipping companies and storage owners. Discussions are still in a preliminary stage.
We are also discussing with other emitters in our broader region to identify potential synergies.
 What do you see the role of CCS being in delivering Net-Zero targets?
CCS will be one of the contributing levers of decarbonisation to meet net-zero targets, especially for hard to abate industrial sectors. There is still some way to go before it makes a material impact.
In your opinion, what will the key enablers be to broadscale CCS project development in Europe outside of the North Sea?
The key enablers are funding for Capture, regulation for cross border trades, significant build-up of new storage units, apart from mature E&P areas, as well as ability in developing clusters. Building vessels will follow clarity on destinations and distance. The development of the ETS prices will also determine whether investments are finally worthwhile for emitters and storage providers.
As all these factors are being developed (funding, regulations, storage supply & demand), the CO2 market will get to become more and more liquid, providing visibility for investors and key players, as well as the correct market signals to accelerate CCS developments.
What is one question you are looking to find an answer for at this year's World Energy Capital Assembly?
I would like to understand how the new Energy crisis will impact Exploration over the next 3-5 years and how climate mitigation is "married" to energy security in practice.
HELPE Upstream are a premium sponsor of the Energy Council's World Energy Capital Assembly, and Tassos Vlassopoulos will be the moderator of the 'Assessing the Profitability and Scalability of CCUS Globally – What are the barriers to widespread project initiation?'
World Energy Capital Assembly
Returning to London in November 2023
The meeting place for senior energy executives, investors and financiers to connect and do deals
"HELLENIC PETROLEUM EXPLORATION AND PRODUCTION OF HYDROCARBONS SINGLE MEMBER S.A. (HELPE UPSTREAM) is a 100% affiliate of HELLENIC PETROLEUM S.A. and it was founded in 2015. The main purpose of the company is the development and the implementation of projects relating to all phases of the industry of exploration and exploitation of hydrocarbons. The personnel of the company consists of specialized scientists with international experience in the oil and gas industry.
The main objective of HELPE UPSTREAM, as a member of the Hellenic Petroleum Group, is the exploration of hydrocarbons in the concession areas and their future exploitation in favor of the country and local communities with the outmost to the environment and the local commercial or social activities. Both exploration and exploitation activities of hydrocarbons are governed by a strict institutional framework to minimize the environmental footprint of operations.
You might also be interested in...