Partner Content
Kongsberg Digital: The Tomorrow Show 2023
Published 28 September 2023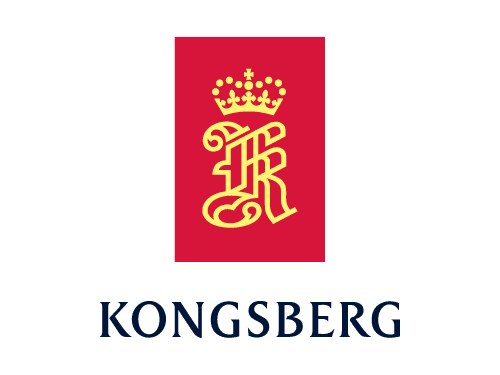 We recently had the opportunity to catch up with Kongsberg Digital in anticipation of their first-ever user conference, to discover all the exciting details you can expect when the Tomorrow Show comes to Houston this October 23 – 25. For more information and to register your place, you can visit their website here.
The Tomorrow Show is creating quite a buzz. But what exactly is the Tomorrow Show?
It's something entirely new. The Tomorrow Show is a gathering place not only for industry leaders, but also for Kongsberg Digital customers and partners. We're putting the focus on learning, inspiration and networking – a golden triangle, you could say.
We have a day of learning to present our vision for both products and the industry, spearheaded by our executive team. Attendees will have the chance to deep-dive into our products with live demonstrations and engaging panels. Prominent customers will be sharing inspiring use cases that cover how they use our technologies to work safer, smarter, and greener. And of course, we've set aside time for our guests to engage with industry peers from all corners of the globe.
It certainly sounds exciting! What can attendees expect to gain from the Tomorrow Show?
The agenda is broken down into themes and tracks, making it easier for our customers, partners and prospects to create their own program and jump into the sessions as they see fit – it's really up to you to make the most of what the Tomorrow Show has to offer.
There are more than 30 sessions scheduled, collectively covering the energy, maritime, renewables and utilities sectors. Topics range from automation and AI to DataOps, digital twins, sustainability and CCUS. And the sessions are in different formats, including panels, breakout sessions and product expo areas.
Wow, packed schedule! Can you give us a sneak peek at some of the topics that will be covered?
We've really focused on inviting inspiring thought leaders and industry figures to take the stage. We have the CEO of Höegh Autoliners joining us to talk about achieving zero emissions by digitalising deep-sea vessels. Speakers from Chevron, Shell and LNG Canada are joining on the energy side to talk about innovation, digital twins and the value of digital transformation. The futurologist and trendspotting phenomenon Magnus Lindkvist is delivering a keynote to get us ready for shaping the future of the industry – excitement levels are rising fast.
Really, you can't afford to miss the Tomorrow Show. This is the place to see how companies in maritime and energy are optimising for net-zero emissions, utilising digital tools to change the way they work and building a global innovation community to propel the industry forward.
Talking about a global innovation community – tell us more about the Co-innovation Partnership program that's starting up soon.
We want to build out a blueprint for the energy transition. Co-innovation across the energy value chain enables us to accelerate progress in meeting net-zero targets through the use of digital technologies. It will be industry-led and steered by the Co-Innovation Council, with areas of focus including greener operations, smarter ways of working and building long-term resilience as an answer to increasing complexity and volatility across the energy value chain.
We hope this will lay the foundation for forums and workshops that can find solutions to the challenges and needs of the energy industry. We know the best way forward is together.
Kongsberg are premium sponsors of the North America Energy Capital Assembly 2023, and will be speaking on our Production Optimization Panel to answer the question: How Can the Services Sector Help the E&P Sector to Produce More with What They've Got?
North America Energy Capital Assembly
Returning to Houston in 2024
The most senior & influential finance and investment meeting for the North American E&P sector.
You might also be interested in
We can speak most confidently about Nigeria; and here the story has not really changed over the past few years. The prolific nature of the Niger Delta means that it remains a hugely attractive terrain for oil and gas investments. As the majors divest from the Niger Delta to concentrate on the deepwater and in some cases, the gas export business, there are plenty of opportunities to pick up geologically low risk and yet world class assets. Domestic gas utilization is also an area of growth, which is increasingly being taken up by indigenous players such as Seplat. Marginal field opportunities will also grow. read more