Executive Interview
Rachelle Goebel, Chief Executive Officer from Transform Materials
Published 16 March 2023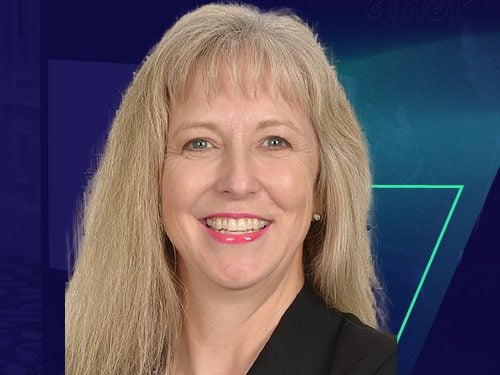 In the lead-up to the European Gas & Hydrogen Conference, happening at the end of this month, we are joined by Rachelle Goebel, who will be speaking at the conference.
You have worked at some leading and iconic energy organisations across the course of your career – can you tell the Energy Council network about your professional background?
I consider Transform Materials as the true nexus of my professional experience. I worked for Air Liquide for over 15 years, which gave me a great foundation in industrial gases. I then joined Honeywell UOP, focusing on their gas processing and hydrogen business for nearly a decade, which allowed me to see how to launch and quickly scale strong technology solutions. Finally, I most recently led the Americas operation for AG&P, a global fabricator, which gave me experience helping clients to focus on driving down costs via modular fabrication. I joined Transform on the basis that we are launching an innovative technology into the industrial gas space, and doing so economically via modular delivery. So, the fit has been incredible.
Can you tell us the Transform Materials story?
Transform Materials LLC, founded in 2014, has developed a ground-breaking technology that uses microwave-generated plasma to energize natural gas to form acetylene and hydrogen without any CO2 emissions. Transform's patented technology and systems are compact and modular, thus readily scalable to match customer needs, whether for large plants or small industrial applications, integrating with existing systems and architecture to minimize adoption costs. Since our technology can accept any gaseous hydrocarbon feedstock, our technology is positioned for heavy industry decarbonization initiatives – cracker electrification, scope 3 emissions reduction, flare and tail gas processing, and PVC recycling.
Many of our employees started with Transform when our technology was just a vision, so they are truly excited to see the projects materialize across so many industries and markets.
You will hit the year mark with Transform Materials in July, how has the first 9 months gone and what have you enjoyed most about the new position?
The team at Transform is simply amazing! Their commitment to growing this business and helping our clients decarbonize hard-to-abate processes drives incredible innovation and ingenuity. For me, I love every interaction to discuss our technology and explore the variety of markets where Transform can make a difference. With our technology, we plan to abate approximately 7 million metric tons of CO2 annually as we scale. Not many companies can have that impact.
Transform Materials moved into Europe in 2021 what opportunities do you see on the continent and can you share information on some of your partnerships here?
We are seeing carbon taxes become more prevalent across Europe and companies are searching for solutions to reduce CO2 emissions. Due to this, Europe is an exciting region for Transform to meet those emission reduction initiatves. As such, Transform's first license agreement was with DSM, based out of Switzerland, to allow them to convert their feedstock into green acetylene and clean hydrogen. DSM is the global leader in vitamin development for the feed, food and pharma industries. Seeing how our process can support their sustainability mission and reduce their carbon footprint energizes the Transform team.
Rachelle will be speaking at two occasions during the European Gas (EGC) and Hydrogen (EHC) Conferences.
On Day 2 of EGC she will be joining other industry experts on the panel "Moving from gas to hydrogen and renewables: Building resilient and sustainable infrastructure to align with decarbonisation roadmaps", which focuses on infrastructure development and natural gas decarbonisation. Additionally, she will be joining us at EHC to examine carbon's role in the Clear Hydrogen Production following her work with Transform materials.
European Gas Conference
Coming to Vienna, Austria on 27 – 29 March 2023
The ideal platform for European Institutions, EU Member States, gas producers, and supply countries to come together and discuss questions on Europe's energy future.
You might also be interested in
Rachelle Goebel, CEO, Transform Material joins us for an exclusive interview about her experience before and while being at Transform Materials. Read more here Listen Here