Executive Interview
David Hindman, Managing Director, AlixPartners
Published 28 October 2022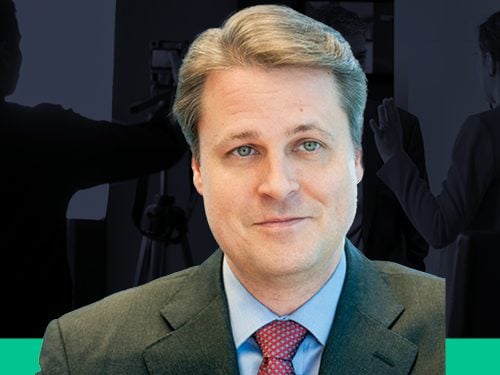 A year ago, the Energy Council hosted an Energy Transition advisory board where one of the key takeaways was that if the world stops producing Oil & Gas, we don't necessarily force an energy transition, we just force an energy crisis. One year down the line, those comments have come true in many parts of the world. What are AlixPartners' views on the role of Oil & Gas in light of the current energy crisis that we are experiencing? What does this mean for the global energy mix in the short, medium & long term?

The events of this year have underscored just how much of a value we do – and should – place on energy security and independence. This will further accelerate the urgency to find complements and alternatives to the current global energy ecosystem. Oil & Gas must be part of that process, but the fact remains that there are a lot of applications beyond energy that rely on hydrocarbons. When you think about the breadth of Oil & Gas use cases, you quickly realize there are not viable alternatives across the board in the near and medium term.
Stepping back, it's important to realize we are trying to accomplish tremendous change at a pace we haven't seen before. We have to be realistic about the stability and resilience of energy as well as cost implications and potential for energy poverty issues. There is a growing recognition that when we think about the horizon for transitioning to alternatives, Oil & Gas has a significant role to play in the transition. This becomes more apparent when considering cost, reliable supply, and security.
There are still major challenges, such as storage of renewable power and grid infrastructure. We won't snap our fingers and have these challenges go away. It is going to take a lot of creativity and effort to pull this off.
Oil & Gas still makes up 81% of the global energy mix. We have overcome this misconception that it's case of Oil & Gas vs. Renewables, and now there is general recognition for the need for all energies as governments try to overcome the dual challenges of energy security & the energy transition. What role does the Oil & Gas sector have to play in the energy transition? And where should the industry focus its efforts?
There is a tremendous wealth of knowledge and capability needed to establish and maintain energy supply and infrastructure. There is a concentration of this knowledge and capability in the Oil & Gas sector. With that in mind, it's fair to say the people who know how to produce hydrocarbons, who we need to keep the industry going, are critical to any transition.
But more than that, this sector is going to have to accelerate even more improvements to achieve desired outcomes, I expect they will continue to lead. Regarding focus, carbon capture will help tremendously in the NZE goals and the cost-benefit is now supports transition in the near-term. The sector's ability to deploy risk capital at scale will be critical to bringing large scale technologies into the mix.
Oil & Gas Companies' immediate priorities should be to clean up what is in their direct control on a daily basis to the best of their capabilities. What are the practical first steps that the industry needs to take on its pathway to net zero?

It's important to note that I'm coming from a power and renewables perspective when answering this question. I'd say one of the big near-term issues that they can and should focus on is preventing leaks and flaring of natural gas. Methane has a tremendous impact when it is vented into the atmosphere. Continuing to improve prevention and capture techniques has tremendous value. Further investments in renewable natural gas and biofuels will also contribute meaningfully to lowering carbon emissions. However, if the industry is to get to net zero, which it needs to, we need to advance carbon capture – this industry has the requisite expertise in capturing, moving, and storing gas.
Carbon Capture (CCUS) projects & offsets are solutions that many Oil & Gas producers are turning to in order to clean up their own back yard and decarbonize their operations. Is Carbon Capture (CCUS) an investable asset class?
With the passage of the Inflation Reduction Act of 2022, it's clear that CCUS can be economical. Investments make sense for projects that can meet all the requirements to take advantage of credits and incentives. Several factors impact economic viability of CCUS, including today's inflationary environment, the cost of financing, and the need to ring-fence liability related to long-term storage.
We don't want to deter people from developing innovations, so finding the right mechanisms to allow people to operate on a best practices basis is necessary.
What regulatory hurdles exist that are preventing rapid & wide scale deployment of CCUS technologies? What extra support is needed to both mobilize private investment into the development & wide scale deployment of these technologies and facilitate faster uptake/adoption of these technologies within industry?

We need to address the risks related to innovation, being careful that those who experiment aren't deterred by fear of downside. For instance, one of the issues that the industry is concerned about when storing carbon dioxide in the ground, what is the liability of this leaking and the time-horizon for holding the risk? If an earthquake makes it leak, for instance, what is the liability?
We don't want to deter people from developing innovations, so finding the right mechanisms to allow people to operate on a best practices basis is necessary.
What does the end-to-end value chain look like?
At AlixPartners, we've been framing that as a question instead of giving a definitive answer. We recently wrote an article about carbon capture and sequestration. The key question is "who is going to emerge as having the most successful business model?"
When it comes to capturing carbon coming out of plants, you can't capture the carbon until you burn the hydrocarbon. It's important to acknowledge who owns the emission and outlet of the hot gas coming out of the stack. Who owns moving it, storing it underground? You've got a need for skills from a few different directions, and this underpins long-term value.
What role does Private Equity have to play in the CCUS revolution?
There is clearly a need for innovation and entrepreneurial risk-taking to figure out the business models. And there is a need for thought leadership and efficient financing, which is where PE specifically leads. PE can also help orchestrate the complex group of actors who need to work together to accomplish this massive goal.
Is the US well-equipped for CCUS? What infrastructure exists today which can be repurposed for CCUS? What new infrastructure needs to be developed?
There are likely endless possibilities here, but clearly you need people who operate natural gas storage, and pipelines to be able to move the gas and whether you can repurpose it or build alongside it. The know-how is critical. For instance, if you are going to inject gas into the ground, you will need subsurface reservoir and flow modeling, dependable well construction that performs in corrosive environments, monitoring technologies, transportation infrastructure and scale injection facilities. The Oil & Gas sector has deep experience from hydrocarbon extraction. Injection will use very similar science and technology if we can get the regulatory risk frame appropriately sorted.
AlixPartners were the lead sponsor of the North America Energy Capital Assembly 2022, where David Hindman moderated the session: 'CCS – The Largest Lever to Change? Understanding the Challenges Around Modular Capture vs. Large Scale Capture'
AlixPartners is a results-driven global consulting firm that specializes in helping businesses respond quickly and decisively to their most critical challenges – from urgent performance improvement to complex restructuring, from risk mitigation to accelerated transformation.
These are the moments when everything is on the line – a sudden shift in the market, an unexpected performance decline, a time-sensitive deal, a fork-in-the-road decision. AlixPartners stand shoulder to shoulder with clients until the job is done, and only measure success in terms of the results delivered. AlixPartners partner with you to make the right decisions and take the right actions. And are right by your side. When it really matters.