Investor Podcast
Alan Smith, President & CEO
Rockcliff Energy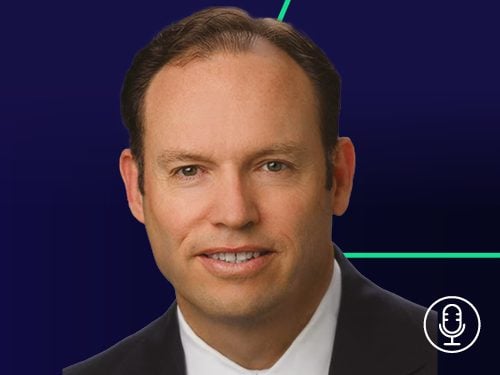 Published 04 September 2023
Alan Smith, President & CEO at Rockcliff Energy joins the Investor Series Podcast to talk about the repercussions of the natural gas price collapse on A&D strategies in 2023 and beyond, and what it will take to spur consolidation.
In a world where investors are asking management teams to prioritize cash flow over growth, Alan shares his thoughts on companies' growth & monetization strategies, addressing the amount of capital needed to fuel growth of the U.S. natural gas market. He also advises on what the industry must do to win the support they need to build critical infrastructure, so that low-carbon natural gas can be brought to the market as soon as possible.
If you enjoyed this episode, don't miss the North America Energy Capital Assembly in Houston this October 11 – 12, where Alan will be speaking on the North American LNG & Gas Infrastructure panel, alongside executives from Chesapeake Energy, Stonepeak and Prudential Private Capital.
North America Energy Capital Assembly
Houston, 11 – 12 October 2023
Alan Smith is Co-Founder, President and Chief Executive Officer of Rockcliff Energy, LLC, a well-capitalized, privately-held oil and gas company headquartered in Houston, Texas. Mr. Smith co-founded Rockcliff Energy in January of 2015 after previously serving as the Chief Executive Officer of Quantum Resources Management, LLC, a direct investment private equity fund, and QR Energy, LP, a publicly traded MLP. Mr. Smith was Co-Founder and a member of the Board of Directors of Trace Midstream's Haynesville company and was Co-Founder and Chairman of Mesa Minerals.
Prior to Quantum Resources, Mr. Smith was a Managing Director at Quantum Energy Partners, where he actively worked with portfolio companies on strategic, operational and other value-building activities. Prior to Quantum Energy Partners, he founded Chalker Energy Partners, where he served as President and Chief Executive Officer, Chairman of Chalker Energy Partners II and Lead Board Member of Chalker Energy Partners III.
Mr. Smith is presently the Chairman of the Board and serves on the Executive Committee of the Texas Oil and Gas Association (TXOGA) and is on the board and serves on the Executive Committee of the US Oil and Gas Association (USOGA). Mr. Smith was given the Distinguished Engineer Award by the College of Engineering at Texas Tech University in 2012. He also served for 20 years on the Petroleum Advisory Board of Texas Tech Department of Petroleum Engineering and six years on the Dean's Council for the College of Engineering. In 2017, Mr. Smith received the distinction of being selected as a member of the All-American Wildcatters. He is the immediate past Chairman of the Board of the Texas Hearing Institute (THI) and continues to serve on the board. He serves as an Elder and is a member of Christ the King Presbyterian Church. He holds a B.S. in Petroleum Engineering from Texas Tech University.
Rockcliff is a top-tier energy company helping to fuel the U.S and global economy with clean-burning natural gas. Given our strategic location to the Gulf Coast markets, large and highly economic Haynesville core acreage position, and industry-leading operating margins, Rocklciff is well-positioned as a leader in the natural gas industry. And importantly, we operate in an environmentally, regulatory and socially responsible manner.
Ultimately, our success is driven by exceptional people who utilize best-in-class technologies to consistently deliver extraordinary results. This has earned us the respect of our industry partners, service providers, landowners, investors, regulatory agencies and the communities in which we operate. Our future holds promises of even greater things to come…
For more information, please visit www.rockcliffenergy.com
Tune into our channel and listen where it works best for you
This podcast, and more like it, is available on Spotify, iTunes, Google Podcasts, Breaker, Overcast, Pocket Casts & RadioPublic – subscribe and listen on your channel of choice.
Our Investor Series Podcasts
Our Investor Insight Episodes