Interview with JP Hanson, Managing Director and Head of Oil & Gas Group at Houlihan Lokey
by Energy Council | Aug 16, 2022
Last month, JP Hanson, Head of the Oil & Gas Group at Houlihan Lokey joined the Energy Council's Investor Series Insights. During this episode, JP talks about capital availability to the E&P sector in a high commodity price environment, alongside investors' ability to raise new energy funds amid energy security & affordability concerns, and predictions for the A&D market in the second half of 2022.
"Across the board, capital has come back and is more available today once again than we saw even in the back half of 2019, and certainly through the pandemic."
"In upstream oil and gas we saw the most robust issuance of high yield that we've experienced in a decade or more – and that was really driven by more of those public investment funds…"
"…but it's a question of whether or not buyers and sellers can meet on an attractive enough term to keep those close rates high."
During his career, Hanson has worked on numerous financing, M&A, A&D, valuation, and financial recapitalization/restructuring engagements. In addition to domestic transactions, he has advised corporations, boards of directors, management teams, and stakeholders in multiple global and cross-border transactions within all sectors of the oil and gas industry. Prior to joining Houlihan Lokey, Hanson was Manager of Alternative Lending at Commonfund Mortgage Corp. He has been an author and speaker on various topics, including trends in E&P finance and valuation, and financing markets and valuation dynamics in a distressed environment. Hanson also previously served on the board of directors of Bennu Oil & Gas, LLC.
If you're interested in getting involved in the Energy Council Investor Insight Series, please get in touch with
[email protected]
You might also be interested in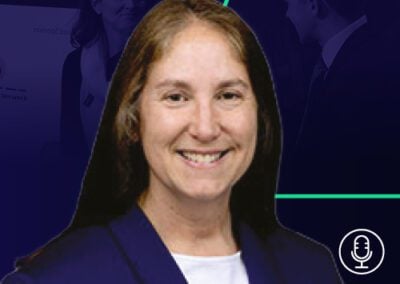 In this episode of the WEC Podcast, Gayle talks to us about how not to feel overwhelmed or behind the curve when it comes to transformation and how to balance the cost of making significant changes to existing operations in the short term for long term gains. We also discuss what keeps Gayle excited about her role every day and the importance of Grant Thornton's business resource groups in maintaining diversity and inclusion goals Listen Here