Investor Podcast
Interview with
Wil VanLoh, Founder and CEO of Quantum Energy Partners
Published 21 March 2023
Wil VanLoh, Founder & CEO of Quantum Energy Partners, joins the Investor Podcast series to talk about where he sees the most attractive risk-adjusted returns within the energy sector, and why LPs should consider the energy sector a long-term investment opportunity following years of under-investment as it begins to demonstrate a sustained period of improved performance. Wil tackles a number of the most pressing topics in the industry, ranging from how cheap, clean and reliable US natural gas & LNG may be the most powerful tool in the world for rapid decarbonization, to the role that different forms of energy are going to play in the energy transition. He also addresses how achieving Net Zero emissions is going to be a multi-decade regulatory, technology and economic challenge which will require decarbonization of the entire energy system.
Wil founded Quantum in 1998 and serves as CEO of the Firm and as Chairman of QEP's Investment Committee, Chairman of Quantum's Operating Committee and is a member of QCS's investment committee. Prior to founding Quantum, Wil founded Windrock Capital, an energy investment banking firm specializing in raising private equity for and providing merger, acquisition, and divestiture advice to private energy companies. Early in his career, Wil worked in the energy investment banking groups of Kidder, Peabody & Co. and NationsBank. Wil is an active civic leader, currently serving on the Board of Trustees of Baylor College of Medicine, the Board of Visitors of the MD Anderson Cancer Center, the Board of Directors of Family Legacy, and as Chairman of the Investment Committee of the Kingdom Giving Fund. Wil holds a B.B.A. in Finance from Texas Christian University.
Founded in 1998, Quantum is a leading provider of private equity, credit, and venture capital to the global energy and energy transition industry, having managed together with its affiliates more than $20 billion in equity commitments since inception. 
For more information on Quantum, please visit www.quantumep.com or contact Michael Dalton at (713)452-2110. 
Tune into our channel and listen where it works best for you
This podcast, and more like it, is available on Spotify, iTunes, Google Podcasts, Breaker, Overcast, Pocket Casts & RadioPublic – subscribe and listen on your channel of choice.
You might also be interested in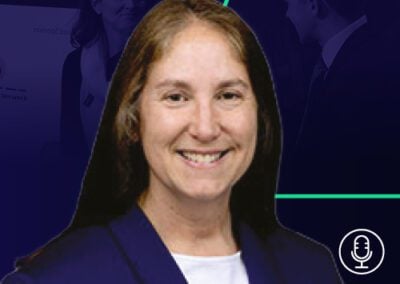 In this episode of the WEC Podcast, Gayle talks to us about how not to feel overwhelmed or behind the curve when it comes to transformation and how to balance the cost of making significant changes to existing operations in the short term for long term gains. We also discuss what keeps Gayle excited about her role every day and the importance of Grant Thornton's business resource groups in maintaining diversity and inclusion goals Listen Here