Interview with Robert Bose,
Principal & Managing Member

 

at Charlestown Capital
by Energy Council | Jul 20, 2023
Robert Bose, Principal & Managing Member at Charlestown Capital Advisors is the latest expert to join the Energy Council as part of our Investor Insights New York special, having joined a panel at the New York Energy Capital Assembly on Rediscovering the "E" in E&P, looking at what will be the most impactful driver of value over the next decade as operators weigh up remaining inventory.
In this episode he summarises his panel discussion to address how the underinvestment in exploration and the dissipation of traditional capital has opened up generational opportunities for family offices to invest in oil and gas. He then proceeds to elaborate on the two approaches employed by Charlestown Capital Advisors to achieve high return outcomes, which involves focusing on both exploration and production.
"Being in the exploration business means absorbing a lot of risk and being able to deal with loss… but we really like that business because it has the potential to create the kind of returns we're looking for."
If you're interested in getting involved in the Energy Council Investor Insight Series, please get in touch with
[email protected]
Our Investor Insight Episodes
Shaia Hosseinzadeh, Managing Partner at OnyxPoint Global Management, features on the latest Investor Insights episode to explore the industry's changing perspective, covering ... Listen Here
Our Investor Series Podcasts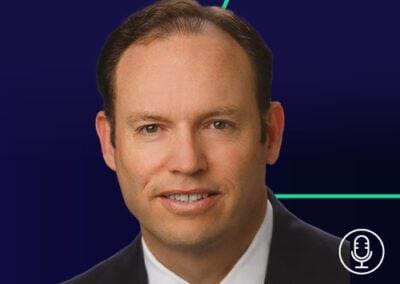 Alan Smith, President & CEO of Rockcliff Energy, joins the Investor Series Podcast to assess the implications of the 2023 natural gas price collapse on A&D strategies. Listen ... Listen Here
Andrew Dittmar, Director & Phillip Dunning, Director of Product Management for Minerals at Enverus, join the Investor Podcast Series to share their assumptions for 2023 O&G / ... Listen Here
Sarah Bratton Hughes, Head of Sustainable Investing at American Century Investments, talks how fund companies need Texas' cooperation for the world to totally decarbonize and ... Listen Here
Joel Riddle, Managing Director and CEO of Tamboran Resources joins the Investor Podcast series to discuss their latest acquisition of Origin energy's Betaloo basins and the ... Listen Here
Wil VanLoh, Founder and CEO of Quantum Energy Partners joins us to discuss where he sees the most attractive risk-adjusted returns within the energy sector, and why LPs ... Listen Here
We are joined by Toby Rice, President and CEO of EQT Corporation, to talk about the business resilience and competitive positioning of energy from a long term perspective, ... Listen Here
Bobby Tudor joins the Energy Council's Investor Podcast series to discuss how Houston can position itself as the energy capital of the world, and the opportunity that it has ... Listen Here
We are joined by Diana Glassman to discuss the driving factors that determine investment decisions, as well as the need to reduce methane emissions within the North American ... Listen Here
Grayson Andersen, Head of Capital Markets, ReconAfrica, and Roman Rossi VP, Research Analyst, Canaccord Genuity Corp join us to discuss the exploration and production ... Listen Here
Asha Mehta joins us to talk about Global Delta Capital's quantitative approach to emerging markets and to share her experiences of being the first quantitative manager to ... Listen Here
Benjamin Colton, Global Head of Asset Stewardship - Voting & Engagement at State Street Global Advisors joins the Investor Series Podcast to explain how State Street are ... Listen Here
Nouman Ahmad, CEO & Co-Founder at Validere joins the Investor Series Podcast to walks us through how Validere are building a data layer of inventory data for the oil and gas ... Listen Here
Andrea Course, Venture Principal at Shell Ventures joins the Investor Series Podcast to talk about Shell Ventures and its role in identifying and investing in start-up ... Listen Here
Nick Dell'Osso, Executive Vice President & Chief Financial Officer, Chesapeake joins the podcast to talk about about where the company stands today having emerged from ... Listen Here
Brian Carey, Strategic Growth Director of Kongsberg Digital joins the podcast to discuss the role of digitilisation and innovation in the Oil & Gas industry and how ESG will ... Listen Here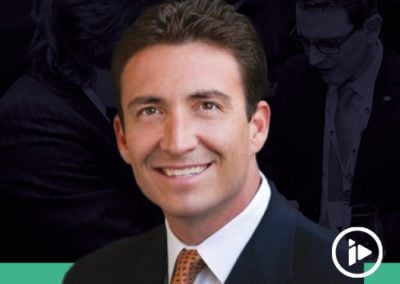 Michael Rubio, General Manager of ESG and Sustainability joins the podcast to talk about Chevron's approach towards ESG and the Energy Transition at a time of rising ESG ... Listen Here
Kris Pitta joins the podcast to talk about building a business during a global pandemic, the appetite for investment in small - mid-cap O&G companies and the opportunities ... Listen Here
Cary Meadow, Executive Chairman and Ben Mendes, Director at Anvil Channel Energy Solutions joins the Investor Series Podcast describing the paradigm shift seen in lenders' ... Listen Here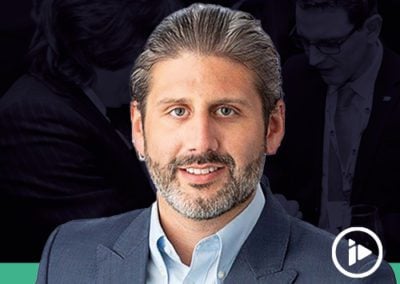 Chris Leary, Investment Partner at Orion Energy Partners joins the Investor Series Podcast to explain more about what they consider to be environmentally innovative and walks ... Listen Here
Rusty Hutson, CEO & Eric Williams, CFO at Diversified Gas & Oil join the Investor Series Podcast to bring their perspectives from a company that has successfully managed to ... Listen Here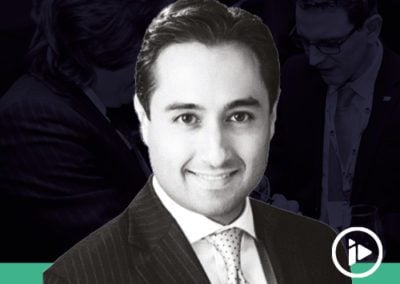 Shaia Hosseinzadeh of OnyxPoint Global Management, joins the Investor Series Podcast to talks about investing in cyclical industries, their differentiated approach, the need ... Listen Here
Angelos Damaskos, CEO, Sector Investment Managers joins us on the Investor Series Podcast. Angelos Damaskos reviews the events of 2020 and analyses current markets to explain ... Listen Here
Nick Volkmer, Vice President - GHG & Renewables, Enverus joins us on the Investor Series Podcast. Nick shares his insights on how Enverus is pulling together all of the ... Listen Here
Griffin Perry, Co-Founder and Managing Director, Grey Rock Energy Partners, joins the Investor Series Podcast to discusses advantages of adopting a a non-op investment ... Listen Here
Dan Pickering joins the Investor Series Podcast and walks us through where he sees future opportunities and why this is a great time to be building a business. Listen Here
Avik Dey of CPPIB, joins the Investor Series Podcast to talk about the secular change that is taking place across the industry Listen Here
Glenn Jacobson, of Trilantic Capital Partners joins the Investor Series Podcast once again to talk about the evolution of the energy investment landscape. Listen Here
Mark Viviano, Head of Public Equities, Kimmeridge Energy joins the Investor Series Podcast to discuss over the course of this episode, we explore what it will take to reform ... Listen Here
Tom Petrie joins the Investor Series Podcast once again to discuss the upcoming US Presidential election & what impact it will have, either way, on the oil & gas industry. Listen Here
In this episode, Nigel and Lewis join us to discuss some of the ESG & GHG related trends and policies in the Oil & Gas Industry and how they relate to company's performance ... Listen Here
During the episode, Brian talks about how institutional investors like Prudential can provide capital for O&G companies in place of commercial banks who are pulling back on ... Listen Here
During the episode, Tom talks about the Rise of Putin, the US/China trade war, the competitiveness of US shale, and Middle Eastern geopolitics and their role in creating the ... Listen Here
Ken Hersh, Retired CEO and Co-Founder of NGP joins us to discuss ESG, Geopolitics, Supply/Demand Dynamics, and Private Equity in a pre, current, and post COVID-19 world Listen Here
Adam Waterous shares his insights in this Investment focused podcast. Adam discusses his theory of "Peak Permian", which describes current US production levels as ... Listen Here