Investor Podcast
Interview with Diana Glassman, Director – Engagement at EOS at Federated Hermes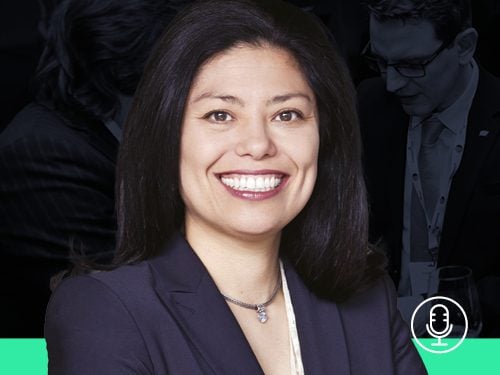 Published 23 November 2022
During this episode, Diana talks about the opportunity that the current geopolitical environment presents to accelerate the diversification and decarbonisation of the global energy mix, particularly in Europe. Diana is a vocal advocate for methane emissions reductions and speaks about the need for the North American Oil & Gas industry to clean up its own backyard to align itself with climate goals and keep investors on side. She also speaks to the importance of radical data transparency to help to track, measure & report on progress.
Diana Glassman is Director – Engagement at EOS at Federated Hermes, which engages directors and senior executives on behalf of 50+ institutional investor clients with over $1.6 trillion in assets under advice on strategy, capital allocation and ESG issues that impact long term value. Diana leads oil & gas and co-leads technology sector engagement, and spearheads engagement on diversity equity & inclusion (DEI) in society. She also engages with some of the world's largest financial services institutions. Diana sits on Federated Hermes Limited's Inclusion Committee.
Diana brings experience as a senior strategy consultant, public and private company executive and private markets investing to corporate governance. She has extensive experience defining strategy, realigning companies and leading change. Over the course of her career, she has built diverse and inclusive high-performance teams, integrated multi-billion dollar mergers and changed culture. Prior to joining EOS, she was a strategy consultant advising leaders of companies, private equity firms and government entities, primarily in energy and infrastructure. As head of environment for the TD Bank Group's US operations, she successfully engaged 28,000 employees across 1,300 sites and integrated sustainability into culture to create distinct brand and financial value. Diana's other previous roles include head of Americas for Credit Suisse's Environmental Business Group, senior strategy advisor to a private equity firm and director at PwC.
A cross-sector problem solver with a STEM background, Diana's thought leadership has focused on ESG financial metrics, employee engagement and the water-energy nexus. She holds a Yale BS (Biology), Harvard Kennedy School MPA (International Development) and Harvard Business School MBA.
EOS at Federated Hermes (EOS) is a world-leading stewardship service provider. Founded in 2004 on a legacy dating back to 1983, EOS advises on more than $1.64tn in assets to deliver corporate engagement and proxy voting services.
EOS's constructive engagements with corporate boards and executives on environmental, social, governance and strategic issues enable investors to be more active owners of their equity and fixed-income assets, supporting stronger financial performance and better outcomes for society. With almost half of its engagements now more than nine years in duration, EOS is committed to realising positive, enduring change.
EOS spearheads collaborative engagements with investors worldwide and its expertise has been called upon to help develop stewardship codes in developed and emerging markets.
Known as an industry leader in working with investors to change companies for good, from within, EOS continues to evolve best-practice stewardship.
Visit their website here.
Tune into our channel and listen where it works best for you
This podcast, and more like it, is available on Spotify, iTunes, Google Podcasts, Breaker, Overcast, Pocket Casts & RadioPublic – subscribe and listen on your channel of choice.
You might also be interested in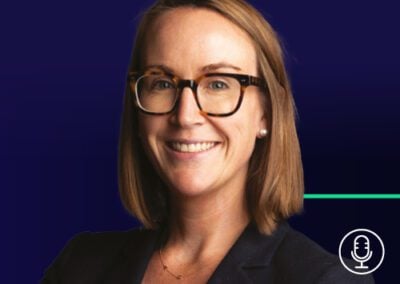 Whitney Hughes-Plummer, Managing Director and Partner, Boston Consulting Group joins us to share key findings from the report Untapped Reserves 3.0, which assesses diversity, equity, and inclusion (DE&I) in the energy sector. Listen here. Listen Here