Investor Podcast
Sarah Bratton Hughes, Head of Sustainable Investing
American Century Investments
Published 16 May 2023
Sarah Bratton Hughes, Head of Sustainable Investing at American Century Investments, joins the Investor Series Podcast series to share her contrarian view on the energy industry from a sustainable investing perspective. In her view, Texas is 'misunderstood' when it comes to ESG, and fund companies (along with the world more broadly) need Texas' cooperation for the world to decarbonize fully.
She also talks about the importance of being invested in and engaged with energy companies, outlining the consequences that divestment can lead to, and explains what companies need to do to ensure investors understand an energy company's long-term strategy surrounding the energy transition.
Sarah Bratton Hughes is a senior vice president and head of Sustainable Investing for American Century Investments, a premier investment manager headquartered in Kansas City, Missouri. She is based in the company's New York office.
Sarah is responsible for driving and executing the firm's sustainable investing strategy and the management of its sustainable investing research platform and active ownership practices. In her role, she oversees the firm's dedicated ESG & Investment Stewardship team. Sarah and her team serve as the center of sustainable investing expertise for all investment teams – implementing firmwide ESG research and training, innovating sustainable investing assessment tools, managing stewardship, and driving sustainable investment initiatives and client solutions.
Prior to joining American Century Investments in 2022, Sarah was global head of sustainability solutions for Schroders where she was responsible for delivering innovative, best-in-class sustainability solutions for clients globally. Prior to that, she was head of sustainability for North America. In this role, Sarah led the strategic development and execution of sustainability initiatives. She was also responsible for ESG integration for all North American-based investment teams, including equities, fixed income, and private assets. Previously, Sarah served as an investment director at Schroders, where she represented and articulated the firm's value proposition for both U.S. equities and sustainability to clients globally. Prior to that, she held roles at Schroders as an associate product manager and a product executive. Before joining Schroders, Sarah held roles at J.P. Morgan Asset Management and JP Morgan Chase. She has worked in the industry since 2007.
Sarah earned bachelor's degrees in economics and in business management from St. Francis College.
In 2021 and 2022, Sarah was named to Crain's list of Notable Women on Wall Street. In 2021 she won the Markets Media Women in Finance award for Excellence in Sustainability. Additionally, she has authored thought leadership and insights on U.S. sustainability policy as well as social sustainability topics globally.
American Century Investments® is a leading asset manager focused on delivering investment results and building long-term client relationships while supporting research that can improve health and save lives. It's how we help our clients Prosper With Purpose™.
Every day people are increasingly focused on investing to make the world a better place for themselves, their families, their organizations, and the world at large. It is possible to live a more meaningful and impactful life and give back something that's more valuable than money.
When you invest with us, you can also invest in the future of others and have the potential to impact the lives of millions. That's possible because of the distinct relationship with the Stowers Institute for Medical Research, which owns more than 40% of American Century Investments. Our dividend payments provide the ongoing financial support for the Institute's work of uncovering the causes, treatments and prevention of life-threatening diseases, like cancer.
For more information, please visit www.americancentury.com
Tune into our channel and listen where it works best for you
This podcast, and more like it, is available on Spotify, iTunes, Google Podcasts, Breaker, Overcast, Pocket Casts & RadioPublic – subscribe and listen on your channel of choice.
You might also be interested in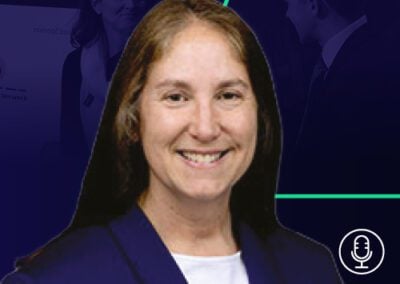 In this episode of the WEC Podcast, Gayle talks to us about how not to feel overwhelmed or behind the curve when it comes to transformation and how to balance the cost of making significant changes to existing operations in the short term for long term gains. We also discuss what keeps Gayle excited about her role every day and the importance of Grant Thornton's business resource groups in maintaining diversity and inclusion goals Listen Here