Executive Interview
Nicholas Carnrite, Managing Director,
Alvarez & Marsal
Published 11 October 2023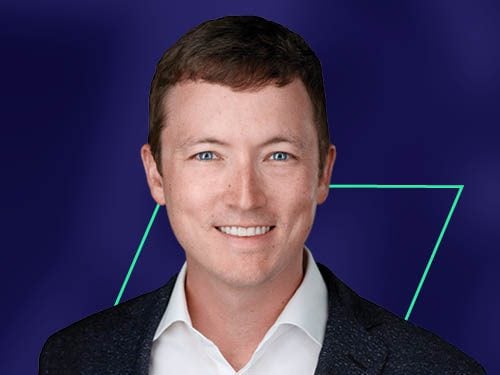 Ahead of his participation in the North America Energy Capital Assembly 2023, the Energy Council's Jack Ingram had a chat with Nicholas Carnrite, Managing Director at Alvarez & Marsal US Energy. He will be joining us on day 2 of the Assembly, a day centred around Decrarbonization, as part of a panel focused on Oil & Gas Companies of the Future. This panel aims to address 'What Is the Mid to Long-Term Fate of Energy Transition Business Units Incubated Within Oil & Gas Companies?'. Check out the full interview below!
Hey Nick. Thank you for joining us again on the Energy Council platform – it's been a bit of a whirlwind 12 months for you, can you tell us about the Carnrite Group | Alvarez & Marsal integration and share information on how Y1 has gone?
Absolutely, Jack. We decided to integrate Carnrite Group into Alvarez & Marsal almost one year ago. We had always admired A&M as a competitor and felt we shared an entrepreneurial, results-focused culture. Equally, we were witnessing the consolidation taking place throughout our industry and continued progression of the energy transition. Combined, we have the scale and resources needed to compete and add value for our clients in today's energy sector.
The first year as a combined group has been great. A&M Energy's business has doubled year over year. We've worked with most E&P consolidators in the U.S., supported several North Sea producers, earned new engagements with IOCs, served as a partner of choice for OFSE companies, and continued to invest in Australia and the Middle East. We're having fun, working together as one integrated team, and bringing the best of both organizations to bear for clients.
As an industry leader what excites you most about the industry at this moment in time?
This comment will probably age poorly, but it seems like we're set up for high oil prices for the foreseeable future. Oil demand has recovered and is expected to near 102 million barrels per day this year. Gas prices have normalized but remain healthy. On the supply side, operators remain disciplined and constrained by capital availability, and I am sceptical U.S. producers are capable of significantly increasing production to serve as the swing producer as in the last cycle.
So, what excites me? The fact that our sector will continue to produce record free cash flows. It gives us flexibility. We can continue to distribute cash to shareholders and, hopefully, invest in bringing new production to market. In parallel, our sector is being asked to reimagine and re-engineer the global energy system that took over one hundred years to build. This is a monumental challenge requiring trillions of dollars of investment. While economics in many parts of the energy transition remain a challenge, someone will find a way to make a lot of money. Healthy commodity prices provide our sector the ability to invest in the future.
You'll be speaking at the North America Energy Capital Assembly and Alvarez & Marsal are supporting the assembly and IOC / Major of the Year award – two questions here: 1) What are you looking forward to at the assembly and what are you and A&M looking to get from this experience and 2) What's your advice or what are you seeing as majors tackle the energy transition?
The challenges and pace of change facing our sector are monumental and accelerating. None of us have all the answers – the North America Energy Capital Assembly and World Energy Capital Assembly provide a valuable forum to exchange ideas.
In terms of advice for the majors, they have a complicated balancing act ahead. Recent equity performance of Chevron and ExxonMobil indicates investors want focus, returns, and cash flow, even if politicians, regulators, and a large (or at least vocal) part of the population want transition. My advice would be as follows:
Play to your strengths – carbon capture and sequestration, for example.
Build the foundation – establish the processes, metrics, capabilities, and governance that took decades to build and mature in oil and gas. Taking the time to get it right now will provide you the control and agility to efficiently learn, adapt, and, if needed, stop.
Be purposeful – we ultimately answer to shareholders. Shareholders want returns and cash flow. We can 'walk and chew gum', but we need to carefully allocate capital to the best opportunities and execute efficiently.
See you in Houston and London. I look forward to catching up, connecting with industry leaders, and exploring opportunities to support our clients.
North America Energy Capital Assembly
Returning to Houston in 2024
The most senior & influential finance and investment meeting for the North American E&P sector.
About Alvarez & Marsal
Since its founding in 1983, Alvarez & Marsal has provided companies with the leadership, action and results necessary to drive transformation and profitable growth. Today it is one of the world's fastest growing professional services firms with over 7,000 employees on five continents in 30+ countries. A&M's Energy practice has deep global industry relationships and an extensive track record in maximizing enterprise value for its clients.
For more information, please visit www.alvarezandmarsal.com
You might also be interested in
We can speak most confidently about Nigeria; and here the story has not really changed over the past few years. The prolific nature of the Niger Delta means that it remains a hugely attractive terrain for oil and gas investments. As the majors divest from the Niger Delta to concentrate on the deepwater and in some cases, the gas export business, there are plenty of opportunities to pick up geologically low risk and yet world class assets. Domestic gas utilization is also an area of growth, which is increasingly being taken up by indigenous players such as Seplat. Marginal field opportunities will also grow. read more