Executive Interview
Joel Riddle, Managing Director & CEO
Tamboran Resources 
Published 3 November 2023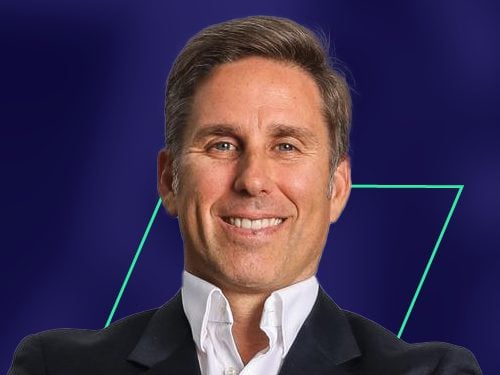 ASX-listed independent Tamboran Resources holds significant shale gas resources in Australia's Northern Territory and plans to supply both the global LNG market and the country's populous east coast. Managing director and CEO Joel Riddle spoke with Petroleum Economist about his company's intent to develop a large-scale gas business in the Beetaloo basin, as well as the wider regulatory and political environment in Australia.
How do you intend to reach your stated goal of producing 1.5bn cf/d by 2030? 
We plan to deliver a 1.5bcf/d gas business by the end of the decade, which will be undertaken through three phases. The first phase is a 40mcf/d pilot development aiming to support the local Northern Territory gas market by the end of 2025, at a time when the market is facing an anticipated shortfall.
The second phase is a 500mcf/d development aiming to fill the forecast shortfall in Australia's east coast gas market by the end of 2028. We have signed six MOUs with some of Australia's largest gas and energy retailers for more than 40% of current east coast demand. We have selected the APA Group — Australia's largest gas transportation company — as our preferred pipeline partner, who are currently spending capital on maturing a new pipeline to the east coast gas market.
The third phase is a 1bcf/d development supplying Tamboran's proposed 6.6m t/yr Northern Territory LNG (NTLNG) development at the Middle Arm Sustainable Development Precinct in Darwin, targeting first gas by the end of 2030. Tamboran have secured a 420-acre site at Middle Arm and are currently undertaking Concept Select engineering studies with Wood.
Can you tell me about your reserves in the Beetaloo?
We currently have approximately 2tcf of net 2C contingent gas resources across our Beetaloo Basin assets. We have a maturation study with Netherland, Sewell & Associates, Inc. (NSAI) that shows the delineation of up to 17tcf gross (6.6tcf net Tamboran) across our core development area in the western part of the basin.
These resources are expected to convert to 2P gas reserves on the sanctioning of the development. These would provide Tamboran with ~30 years of production under the 1.5bcf/d development plan.
Are Tamboran seeking partners to farm into, and help support the Beetaloo development? 
Tamboran currently hold 38.75% interest in the western development area of the Beetaloo Basin. We are focused on the de-risking of the 17tcf 2C gas resources that would support the proposed 1.5bcf/d development plan.
At this point, we would look to entertain discussions with potential partners to support future funding and position Tamboran at our preferred ownership interest.
Can you give some details and a potential timeline for the NTLNG project?
Tamboran secured 420 acres of land at the Middle Arm Sustainable Development Precinct in Darwin over a 12-month exclusivity period. We commenced Concept Select engineering studies with [engineering and consultancy firm] Wood in July 2023, with key outcomes on the liquefaction technology and preliminary engineering and cost schedule to be announced before the end of the year.
We expect to secure the Middle Arm acreage via a Binding Land Use Agreement and commence Pre-FEED studies during 2024.
On completion of FEED studies in 2025, we are targeting FID by the end of 2025, targeting first gas by the end of 2030.
How will you connect Beetaloo gas to the east coast market?
The Beetaloo Basin is already connected to the East Coast gas market via the ~140mcf/d Northern Gas Pipeline, owned by Jemena.
As we expand our business to achieve the 1.5bcf/d development plan, we have entered a strategic partnership with APA Group to increase capacity to the east coast gas market and to Darwin.
APA plan to utilise existing pipeline routes where available, with the new pipelines to the East Coast market and Darwin online by the end of 2028 and 2030 respectively.
Is Australia's federal government now more hostile towards the gas industry?
I believe the government understands that natural gas development is required to replace coal fired generation in Australia, and that gas emits up to 50% less GHG emissions compared to coal.
Not all gas is created equal, with natural gas from the Beetaloo Basin hosting shale with 3 – 5% CO2 content, which is low compared to other key developments in Australia (including >20% from the Cooper Basin, ~18% from Barossa and 8-17% from Ichthys offshore fields Brewster and Plover). This should give the Beetaloo Basin a competitive advantage in achieving Net Zero Scope 1 and 2 emissions through the development lifecycle.
We have had significant support from both the federal government and Northern Territory government who recognise the opportunity for the Beetaloo Basin to support tightening local gas markets. The development of the Beetaloo will also provide significant royalties to native title holders and the Northern Territory government.
Not all gas is created equal, with natural gas from the Beetaloo Basin hosting shale with 3 – 5% CO2 content, which is low compared to other key developments in Australia (including >20% from the Cooper Basin, ~18% from Barossa and 8-17% from Ichthys offshore fields Brewster and Plover.
How will federal net zero scope 1 stipulations impact your Beetaloo plans? 
The changes to the federal government's legislation do not impact Tamboran's overall development plan. Our plan already includes an aspiration to become a Net Zero equity Scope 1 and 2 emissions producer, which has been included in our development economics. So, the federal government requiring Net Zero Scope 1 emissions merely legislated what we already factored into our planning. 
Is the state government of the Northern Territory more supportive of the gas industry than Canberra?
The Northern Territory government has shown incredible support for the project and we appreciate their cooperation and transparency. As production from the Northern Territory's primary gas source, the Eni-owned Blacktip field declines, the NT Government will seek new gas supply. As the majority of the Territory's power generation is sourced from gas fired power, this is crucial for keeping the lights on over the medium-term.
The Northern Territory Government has further demonstrated support for the project by providing Tamboran with exclusivity on the site at Middle Arm for future LNG export via NTLNG.
Why are you planning to supply the eastern domestic market first, and then move into LNG exports in subsequent phases? 
We know that energy security is important to the Northern Territory, and important to Australia. With the Australian Competition and Consumer Commission (ACCC) and the Australian Energy Market Operator (AEMO) forecasting gas shortfalls on Australia's east coast in coming years, we want to be part of the solution, by making sure that Australia has ample energy security from locally produced, low emission and low-cost gas first, before we export gas into LNG markets. 
Is there political pressure on gas developers to serve the domestic market first, due to eastern Australia's impending gas supply problems?
We are not experiencing any political pressure to serve the domestic market first. There is currently limited capacity to transport gas volumes from the Beetaloo Basin to the east coast gas market. The construction of a new major gas pipeline to the east coast will be required to supply the eastern states and this will be an investment decision to be made by Tamboran and APA, based on the economic return of the project.
Does the federal cap on domestic gas prices introduce additional pricing risk for a company like Tamboran? 
No. The cap does not relate to development of new gas basins.
Does recent political rhetoric about the possibility of diverting LNG export cargoes to the domestic market harm Australia's reputation as a reliable supplier? 
Yes, there is a serious implication of changing the fiscal regime on a project that has required billions of dollars of investment, especially from offshore industry.
When parties invest into any country, they run the economics over the entire project lifetime, which justifies their investment decision. When countries change these terms, it significantly reduces confidence in investing in future projects.
While these changes give provide short term solutions, this ultimately impacts the Australian people, who miss out on the job creation, royalties and benefits from taxes the Government receives over the long term.
Thankfully we have such a large resource base in the Beetaloo Basin, with the 500tcf of gross prospective resources capable of supplying the domestic east coast gas market for >900 years. This allows us to commit to long term gas exports while having ample gas available to meeting the domestic gas requirements.
We have already seen strong demand for our LNG volumes from NTLNG, having signed two MOUs for 20-year contracts covering 4.4m t/yr with BP and Shell. We have had additional interest from other parties to secure the remaining 2.2m t/yr on the first phase of LNG development, which we expect to mature over the next few months.
To continue this conversation, join industry professionals at the World Capital Energy Assembly, organised by the Energy Council, in November 2023 in London, UK. Find out more about the event here.
Executive Interview in Partnership with PE Media Network
PE Media Network is the modern multi-media, multi-channel option for energy industry information and communication. It brings together three streams of value-add subscription content—Petroleum Economist, Carbon Economist, and Hydrogen Economist—PE's 30-year experience in cartography and infrastructure data, and the PE Events' roster of focused boutique forums on specific underserved elements of the industry.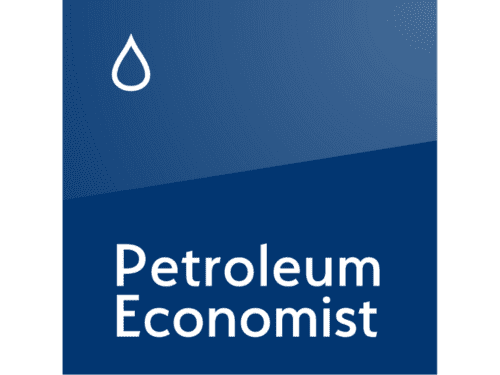 World Energy Capital Assembly
Returning to London in November 2024
The meeting place for senior energy executives, investors and financiers to connect and do deals.
You might also be interested in
Find out who the winners were at the 2023 Energy Council Awards of Excellence. read more