Special Report
The Global Exploration Opportunities at Your Fingertips
Published 20 June 2023
Written by Shirinnaz Amirova, Energy Analyst
In the recent Energy Council Global Survey, 22% of respondents believed that West Africa held the biggest exploration opportunities for 2023 and beyond, closely followed by South America, Guyana and the East Med. With mounting uncertainty around the UK's fiscal regime, are there more attractive opportunities to be found internationally?
The "Exploration Opportunities at your Fingertips" webinar, hosted by the Energy Council on 15 June, provided valuable insights into the exploration projects conducted by three prominent industry leaders:
Will Holland, CEO of Europa Oil and Gas
Gil Holzman, CEO of Eco Atlantic
Pierre Eliet, Executive Director at Topaz Energy.
The webinar shed light on their companies' exploration endeavors and touched upon the future of the energy sector. Here are the key takeaways.
1. Europa Oil and Gas: Will Holland highlighted Europa Oil's FEL 4/19 asset, an offshore island adjacent to the existing Corrib field in Ireland. The company holds the license for this project and has identified two prospects. One notable aspect of this asset is its low carbon intensity, making it a favorable option for domestic supply over LNG imported alternatives.
2. Eco Atlantic: Gil Holzman discussed Eco Atlantic's presence in the west side of Atlantic Guyana, Namibia, and South Africa. He emphasized the success story of Guyana, where ExxonMobil and partners discovered over 13 billion barrels and achieved production within a remarkably short period. Eco Atlantic's strategy involves entering early, mitigating risks, and partnering with established companies possessing technical expertise and substantial resources to monetize upon discovery.
3. Topaz Energy: Pierre Eliet, a geologist by background, focused on the exceptional opportunities in mature basins in Malaysia, highlighting the potential for exploration and development in this region. 
1. Impact of Political Upheavals in the UK
Concerning the potential impact of political changes on exploration activities in Ireland, speakers emphasized that the fiscal environment in many African countries might arguably be seen as more stable today than that of the UK. The hope from the panel was that politicians would recognize the need to provide a stable investment environment and commit to domestic production in order to mitigate against the high carbon intensity of export.
2. Potential Impact of Upcoming Political Party Change
Speakers acknowledged that Labor's indication of not issuing new licenses resulted in immediate concerns from oil and gas industry unions. Will highlighted the importance of producing domestically to support the UK economy, job creation, and tax revenue, rather than relying solely on importing oil and gas from foreign entities.
3. Global Resurgence of Exploration Success
The speakers discussed the reasons behind the global resurgence of exploration success beyond their own assets. They highlighted Guyana, Namibia, and South Africa as particularly exciting hotspots for exploration and production. South Africa, in particular, faces an energy crisis and is transitioning from coal to oil and gas. Improved geological understanding, technical capabilities, and growing infrastructure in these regions have attracted major companies back to explore these areas. They also mentioned BP's interesting plan to drill in Eastern Canada.
4. Roles of Different-sized Companies
The panel emphasized the symbiotic relationship between small and large companies in the exploration sector. Smaller companies are more agile and willing to take risks, more comfortable to venture into new territories. However, their potential for significant discoveries is often realized through partnerships with larger companies that possess the resources and expertise for exploration, development, and production.
5. Financing & Investment for Exploration Projects
The speakers acknowledged that securing financing for new or existing exploration projects is becoming increasingly challenging. Traditional funding sources, such as private equity, are becoming scarcer. Despite this, oil and gas investments remain attractive due to higher returns compared to renewable energy projects. However, investors are becoming more selective and seek companies with strong project management teams, creativity in funding, and a focus on responsible operations
The webinar reached its conclusion with the speakers offering valuable insights into conducting successful exploration projects. A unanimous consensus was established among the speakers that successful exploration requires a combination of patience, unwavering optimism, and the ability to navigate the challenges that come with both failures and successes. For small companies, in particular, it is essential to believe in their own convictions and models, staying true to their vision even in the face of uncertainties. By maintaining resilience and embracing a mindset of continuous learning, small companies can position themselves for remarkable discoveries and contribute to the ever-evolving landscape of exploration.
The webinar was put together as a pre-cursor to this year's World Energy Capital Assembly which will take place once again in London in November. To find out more about the event, you can download the agenda.
Pierre Eliet
Exploration Director
Amy Miller
CEO
Energy Council
(Moderator)
World Energy Capital Assembly
Returning to London in November 2023
The meeting place for senior energy executives, investors and financiers to connect and do deals
You might also be interested in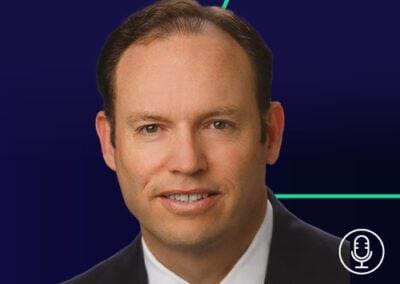 Alan Smith, President & CEO of Rockcliff Energy, joins the Investor Series Podcast to assess the implications of the 2023 natural gas price collapse on A&D strategies. Listen to the full episode to hear his insights on strategies for growth and monetization in an investor-driven world prioritizing cash flow over expansion. read more