Executive Interview
An Executive Interview with Mitch Flegg, CEO, Serica Energy
Published 12th November 2021
by Mitch Flegg, Serica Energy, and Jack Ingram, Energy Council
Serica Energy operates the Bruce, Keith and Rhum (BKR) fields in the North Sea (UK) with an interest in the Erskine Field but also operate the Columbus development which comes onstream later in the year and there is also the North Eigg exploration project to come next year – could you give the Energy Council network a little update on the Serica Energy story and plans for the future?
Serica's strategy has been to identify and secure interests in assets where we feel we can add value and that support our ESG commitments. On BKR, where over 80% of our production is gas, we have managed to extend the life of the assets which will add value, provide additional gas in a low carbon manner and secure employment for many years to come. We have worked hard to cut emissions and have had significant success in reducing flaring. We have built an accomplished operating team and we have significant cash reserves, no debt and limited decommissioning liabilities.
Going forward, we have a two-pronged strategy. The first part is to continue to invest and apply technical focus on our existing assets to continue to add value. The second part is to use our strong balance sheet to grow the portfolio through M&A activity in order to secure more assets where we can add value. We also pay a dividend and delivering returns to our shareholders is a core part of our offering.
What excites you about the future of our industry and what do you think our next phase of growth looks like?
The industry is changing as we consider how best to manage the energy transition, and that is providing fantastic opportunities for nimble, focused producers to supply the oil and gas that is required to power the UK as we transition to a Net Zero economy. There will undoubtedly be a reduction in demand for oil and gas, but as long as demand does exist, managing declining North Sea production to maximise value, minimise greenhouse gas emissions and reduce reliance on higher carbon hydrocarbon imports is essential. I believe that Serica has the experience and skills required to thrive in this environment.
Mitch you are a speaker on the plenary session, 'The Great Balancing Act – Returns vs. Narrative: The Outlook for Accessing Capital for E&P' at the World Energy Capital Assembly and the Serica Energy team are attending the show and post event, Awards of Excellence – what excites you most about our industry getting back together via gatherings like this?
It's just great to be able to meet people face-to-face! We've all got better at virtual meetings but there's no substitute for meeting up in person. The chance to 'bump into' people and be able to exchange ideas in a less structured, more spontaneous way is something that I have really missed.
Serica Energy are a sponsor of the Energy Council's World Energy Capital Assembly and Mitch will be speaking as a panelist on our plenary session: 'The Great Balancing Act – Returns vs. Narrative: The Outlook for Accessing Capital for E&P' 
World Energy Capital Assembly
Returning to London in November 2023
The meeting place for senior energy executives, investors and financiers to connect and do deals
Serica is a British independent upstream oil and gas company with operations centred on the UK North Sea with a full range of exploration, development and production assets. Over 80% of production is natural gas, which has significant environmental advantages over other fossil fuels.
Gas is a key element of the UK's Energy Transition, and Serica are committed to building a sustainable future, both through driving asset efficiency with technology and innovation, and by investing in the region, creating new job and training opportunities, and engaging actively with Aberdeen's business community.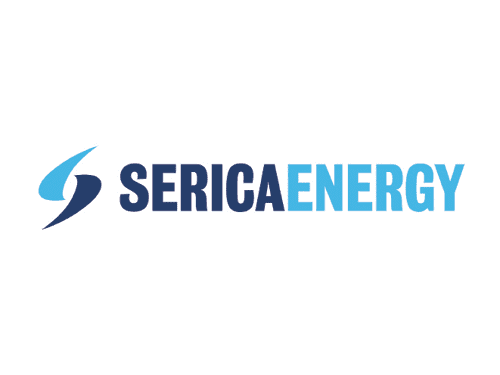 You might also be interested in...