Press Release
Pioneer Natural Resources Midland Basin Site Visit
Published 23 October 2023
Two weeks ago, ExxonMobil announced a merger with Pioneer Natural Resources in an all-stock transaction valued at $59.5 billion, a move that plans to accelerate Pioneer's net zero Permian ambition from 2050 to 2035.
The day before the announced merger, The Energy Council had the opportunity to visit the Midland Basin operations of Pioneer Natural Resources with a group of long-hold investors, including the likes of American Century Investments, Boston Partners, CalSTRS, ClearBridge Investments, Nuveen, PGIM & Ceres.
The purpose of this visit was to understand what technologies are being implemented to measure, track & report emissions data at O&G facilities, how these technologies are being implemented, how the data is being collected and verified, and ultimately, what the O&G industry is doing to improve its environmental performance, restore the faith of the generalist investor & attract capital back to the space.
During the day, we visited three different sites across their operations to see first-hand how Pioneer has been reducing emissions & driving performance (and economic) improvement.
Drilling: we saw a rig drilling a multi-well pad powered by electricity from the grid rather than diesel fuel, reducing emissions and saving money.
Completions: an electric frac fleet was completing a separate multi-well pad for them, powered by compressed natural gas rather than diesel, also resulting in lower emissions and lower costs vs. diesel.
We visited a tank battery collecting production from ~50 wells to learn more about their efforts to measure & reduce methane emissions. The facility was equipped with continuous monitoring devices and vapor recovery units to keep gas in the pipe. Keeping gas in the pipe means more revenue and lower methane emissions. The team also walked us through how they carry out flyovers to help detect and eliminate methane emissions.
Many companies in the industry are raising their game with initiatives that are both good for the climate for business. The O&G industry has been doing a fantastic job at decarbonizing its operations, but this innovation isn't being conveyed in a fashion where it's receiving due credit. More work needs to be done to get the generalist investor and the general public on side, and to bring the industry laggards up to speed and onto the right path. Hopefully, trips like this one are a way of telling the story and getting that message out there.
Thank you to the Pioneer Natural Resources team for an incredibly educational trip, and congratulations to them for the largest energy deal in over two decades!
Pioneer Natural Resources Co. is a leading independent exploration and production company in the oil and gas industry. Headquartered in Irving, Texas, USA, the company has a strong presence in some of the most abundant oil and gas regions, with a primary focus on the Permian Basin in West Texas and New Mexico. Since its formation through a merger in 1997, Pioneer has been at the forefront of innovation, employing cutting-edge technologies and responsible practices to extract hydrocarbons efficiently and sustainably. The company's commitment to environmental stewardship, safety, and community engagement has earned it widespread recognition and solidified its reputation as a forward-thinking energy player in the United States.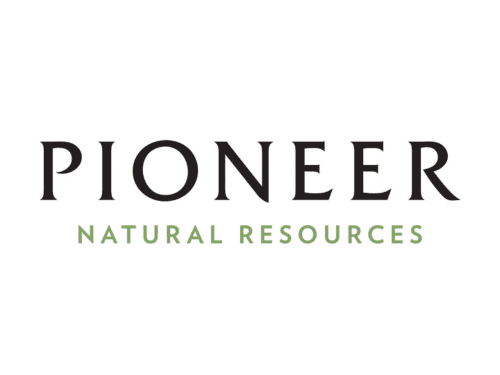 North America Energy Capital Assembly
Returning to Houston in 2024
The most senior & influential finance and investment meeting for the North American E&P sector.
You might also be interested in
We can speak most confidently about Nigeria; and here the story has not really changed over the past few years. The prolific nature of the Niger Delta means that it remains a hugely attractive terrain for oil and gas investments. As the majors divest from the Niger Delta to concentrate on the deepwater and in some cases, the gas export business, there are plenty of opportunities to pick up geologically low risk and yet world class assets. Domestic gas utilization is also an area of growth, which is increasingly being taken up by indigenous players such as Seplat. Marginal field opportunities will also grow. read more