Article
Global Female Influencers "In the News" – The Women who 'Fuel' our World (Financially)
Published 09 March 2021
by Emma Shewell, Head of Women's Energy Council
In 2020 the Women's Energy Council endeavoured to create the single largest capture of female participation in the energy boardroom through our Global Female Influencer 275 list. This list celebrated an extensive group of executive women from every segment of the industry. 
This year, beginning on International Women's Day 2021, we are zooming in to highlight groups of these women making waves in specific industry segments. By highlighting their work and the recent development of companies under their ambit, we hope to shine a light on news-worthy results these women provide as successful leaders. In this instalment we look to the women who 'fuel' the energy sector financially, those active in energy investment.

Chevron Technology Ventures (CTV), launched in 1999, is an investment arm dedicated to supporting new technologies and business solutions, with the aim of continually improving the quality and reliability of Chevron energy. Dr Barbara Burger, Vice President of Chevron Innovation and President of CTV, has led this arm since 2013.
On the 25th of February 2021, CTV announced a notable development in the launch of their 'Future Energy Fund II'; the second of its kind, built on the success of the first edition which invested approximately US$100 million. Under Barbara's leadership, CTV will use this second Future Energy Fund to focus on industrial decarbonisation, emerging mobility, energy decentralisation and the growing circular carbon economy. She states of the Fund, "We continue to take meaningful actions to address the challenges and opportunities of the global energy transition … I'm proud that our second Future Energy Fund has the potential to make energy and global supply chains more sustainable by helping industries and our customers build a lower-carbon future."
Two other women helping to invest in the energy transition are Kellie Metcalf and Meg Murphy of EnCap Investments L.P. Kellie operates as a Managing Partner of EnCap's Energy Transition division, while Meg functions as its Vice President. This team is participating in the global energy transition by investing in lower-carbon energy solutions. These investments focus on proven renewable technologies such as solar or wind power generation, low-cost battery storage systems, and service businesses managing similar energy infrastructure projects for third parties.
In 2019, EnCap Energy Transition placed an initial investment in Broad Reach Power, a utility-scale, storage-based independent power producer based out of Houston. EnCap is one of 3 investors in the power company, with Kellie serving on their Board of Directors. Broad Reach Power experienced four major developments in 2020, the first of which being an acquisition of a 250-MW wind project and a 250-MW solar project, both located in Montana. The company also acquired the 25-MW/100-MWh front-of-the-meter Cascade Energy Storage project in California, and began construction on two 100-MW greenfield battery storage projects. Finally, Broad Reach announced it would build 15 utility-scale battery storage plants near Houston and Odessa, each with the capacity to store and distribute up to 10-MW of power.
These are just a few examples of the major investment developments made in the past year, with the involvement of senior female executives. Both the CTV 'Future Energy Fund II' and the recent growth of Broad Reach supported by EnCap, show the impact and influence of successful female leaders in the industry.
Another of our Global Influencers making moves in energy investment is Caroline Kracht, Partner and Founding Member of AMP Investment Partners. Caroline has had an impressive career journey, making her way through the ranks at Morgan Stanley from investment analyst to Executive Director of Firm Management in Asia. From there she transitioned to Scotiabank, reaching a most-recent title of Managing Director and Head of Investment Banking, Asia-Pacific.
In 2019 Caroline joined forces with several of her fellow Harvard Business School alumni of the Advanced Management Program, to launch AMP Investment Partners. The organisation is described as a private investment club and business platform, operating with a global scope and leveraging the extensive experiences of their Partners to identify unique investment and business opportunities.
A woman with similar entrepreneurial vision, is Geeta Sankappanavar, co-founder of Grafton Asset Management, a CAD$1billion energy investment firm based in Calgary, Canada. After building this lucrative investment management firm, in 2020 Geeta took on a new challenge by founding a second investment company, Akira Impact. Geeta describes this new venture as an essential investment firm investing to support the UN Sustainable Development Goals 5, 6, 7 and 12.
These goals are critical to sustainability in every sphere of life, and create an estimable foundation to place at the centre of one's business. Goal 5 refers to the core of the Women's Energy Council raison d'être, that of gender equality. Goal 6 calls attention to the basic right of clean water and sanitation. Goal 7 highlights the expected key focus of our industry for years to come, affordable and clean energy. And finally goal 12 alludes to the concept of a circular economy in focusing on responsible consumption and production.    
These two women, and their exciting new endeavours, illustrate two different sets of values that one can expect to guide business practice in a post-COVID-19 world. Caroline and her AMP colleagues illustrate the potential for collaboration in the face of continually diversifying business models. There is no denying that conventional energy sources will remain a key part of the industry for many years to come, however shifting demand patterns, oil price fluctuations, and ever-increasing pressure from governments and the public mean that energy companies must diversify, and will need many different people with many different skillsets to achieve this. AMP has recognised the value in difference, and how collaboration could be an asset to successful business operations rather than posing a risk. In her own new venture, Geeta has embraced the Development Goals guiding international cooperation, and committed her organisation to investing in a more sustainable world. The pandemic has proven that an inter-connected world is only as strong as its weakest member, and that inequality will negatively impact us all if not addressed.
These developments of course do not even scratch the surface of the influence senior female leaders have in our industry on a day to day basis. However, through discussions such as this and initiatives such as our Global Influencers list we hope to illustrate the impactful work women are doing in different energy segments. It is through championing their achievements and the practical work they do in driving change in our industry, that recognition of the power of female leadership may be realised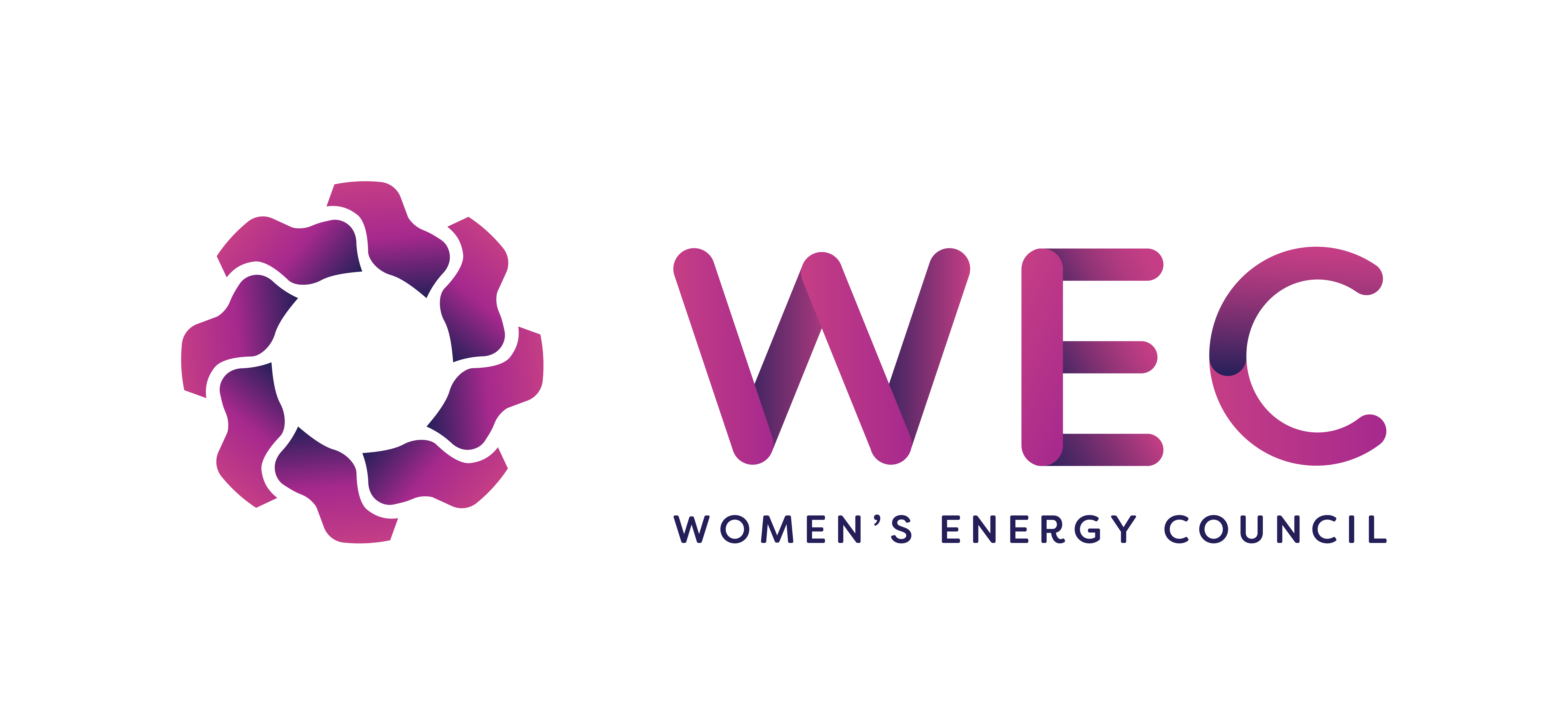 The Women's Energy Council is the only diversity equality energy network operating globally. Download the WEC brochure to discover how you can get involved.
More from the Women's Energy Council