Expert Insight
Investment in the Energy Transition 
with Nicolas Piau, Co-founder & Managing Partner, TiLT Capital Partners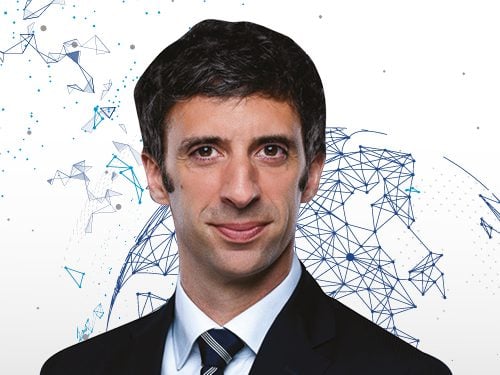 March 2020

Opening Remarks, Nicolas Piau:
Energy transition will be at a crossroads when the world gets out of the current health crisis: will we base the recovery on a sustainable model or will we, once again, justify unsustainable policies and practices with the need to "get growth back on track"? At TiLT we believe that true recovery will be indissociable from responsible business practices, because it will pave the way for long term sustainable economic activity. Energy transition is an absolute must, to answer a much more existential (albeit longer-term) threat than Covid-19: climate change. But the means to achieve this transition are as critical as the end goal. For this reason, we believe that ESG should be embedded in the idea of energy transition and that companies operating in the sector will need, more than ever, to consider not only their positive impact on climate change, but the quality of their relationships with all stakeholders and their contribution to social cohesion.
If we are serious about integrating the fight against climate change as a defining feature of the recovery from this crisis, it means that we also need to start implementing policies and actions now. In TiLT's view, this means one thing for the energy sector: take coal out of the energy equation. And it should be THE goal of the next decade. The task is herculean and will require innovation, the emergence of new agile players (in particular SMEs), massive investments and leadership. But we believe it is critical, as coal combustion for electricity is 20% of all GHG emissions. And to us, it has another consequence: renewables alone will not allow for the replacement of coal generation, energy efficiency and gas will also have to play a role. In general, TiLT believes that it will not do energy transition any good to ignore the fact that affordable programmable energy – such as the one provided by state-of-the-art gas turbines – is needed to serve demand. We must promote companies that develop more efficient ways to use gas along the whole chain as a means for energy transition in the next decade.
Q: What is it about the energy transition that makes it so attractive to investors?

Renewable energy is a capital intensive sector so by definition there is a need for additional capital, for example the European Commission said it needed up to 550bn euro of investment every year to get to decarbonisation of the economy. In the next 10 years Europe will need to develop significantly its SEMs and Tilt provide growth capital, part of Private Equity that has been fairly forgotten in Europe. Considering Tilt's three founding partners are from Engie, we can bring value through combining capital and sector experience
Q: The energy solutions that are needed now and in the future lie within SMEs and not within big energy companies. SMEs know what they want to do but not how to do it, do you agree?

Yes, and how Tilt define energy transition is energy efficiency on the one hand (buildings, industrial energy efficiency) and integrations of renewables into the grid. People have been seeing the transition as decarbonising the generation mix but this is only part of the issue and Tilt believe there is value and a need to work on the solution that will help integrate more and more renewables into the grid and at an affordable cost. This is very important because if energy transition leads to increased cost of energy for residential customers or companies, energy transition will fail. This is why we want to support the SMEs that help the system get smarter and more efficient.
Q: How key is technology? Are you mostly looking at SMEs that are coming up with new technologies that will enable the transition?

Yes, so we are looking for example at companies that create digital twins of an industrial process and through that modelling they are able to locate the energy efficiency pockets without disputing the energy process. This is an innovation that has been driven by those SMEs which is very agile and can be deployed very easily. We look a lot at the power/electronic sector which is actually the foundation of all deployments in the energy chain; current conversion for example. The losses you have in current conversion through heat dissipation is a real issue and if you can reduce that, this is a great way to achieve lower energy consumption and that means decarbonisation. Often the innovation is within smaller companies that will probably in time be bought by bigger ones to scale up but we think this innovation eco system lies genuinely in those smaller companies
Nicolas Piau, Co-founder & Managing Partner, TiLT Capital Partners SAS
Nicolas is co-founder and Managing Partner of TiLT Capital Partners. He was most recently SVP in charge of Mergers & Acquisitions for Engie, a Paris based energy company employing over 150 000 people across 70 countries. He's been working in the field of energy and project development / M&A for the last 13 years, after 5 years in HR working on social sustainability. He is also a First Mover Fellow of the Aspen Institute. He enjoys structuring the small 200 kUSD access to energy projects in Africa as much as the multi-billion power or oil & gas deals in the US or Russia. Currently based in Paris, Nicolas lived in Brussels and Rome and spent a lot of time on transactions in the US, China, Russia, South-East Asia and South America. Sustainability and ethics have been at the core of his motivation, fueled by his graduation in Philosophy and Political Sciences and translated into a PhD in Economics on this topic, earned magna cum laude from Paris-Dauphine university.