May 2018
Where do you see the opportunities for growth within the industry in the next 5 years, how is CN positioned to support this?
CN is investing to support growth in the rail sector across all commodity groups. We're investing in new locomotives, hiring people, and expanding our infrastructure to match demand. Our capital budget for 2018 is a record $3.4B, a significant portion of which will go to increasing our network capacity. Specifically, we will see increased demand for LPGs and plastics as new production facilities come on stream.
What do you see as the key challenges facing the industry in Canada and how is CN positioned to overcome these challenges?
Market diversification is a constraint for the oil and gas sector. With our unique 3 coast reach, we are well positioned to help producers reach desirable domestic and international markets.
What have been the evolutions in your business in the region over recent years?
Western Canada has been the engine of growth for CN for several years.
What game-changing technology do you think is currently making waves in the industry?
CanaPux is an alternative way to ship bitumen without diluent and hold the potential to open up new markets for Canadian producers in advance of new pipeline construction. CanaPux is meant to be better way to ship crude by rail and a compliment to pipelines.
 What would you do if you won the lottery?
Living in Alberta we all have already won the lottery.
You're on death row, what would your last meal be?
Green eggs and ham
What are three things still left on your bucket list?
Kiss the most beautiful girl in the world, done and I married her. Win the lottery – done see above. Around the world 6 month cruise. Buy Stephen Harper lunch, box with Justin Trudeau or maybe just a conversation.
About James Cairns
James Cairns was appointed Vice-President, Petroleum and Chemicals in February 2010, based in Calgary. He oversees sales and Marketing for CN's Petroleum and Chemicals business unit.
Mr. Cairns joined CN in 1988 as a train order operator, before being promoted to rail traffic controller and then to team leader with CN's Customer Service Centre in Winnipeg, Manitoba. He entered the Sales and Marketing world in 1997 as an Intermodal account manager in Toronto, and was promoted to director, Intermodal Sales in 1999. Mr. Cairns then successively held senior positions in Intermodal Wholesale, Petroleum & Plastics Marketing, and IMX operations. Until his promotion to Vice-President, he had been assistant Vice-President of CN's domestic intermodal since 2007.
Mr. Cairns holds a Bachelor degree in Business Administration from the University of Winnipeg and an MBA from Queen's University in Kingston, Ontario.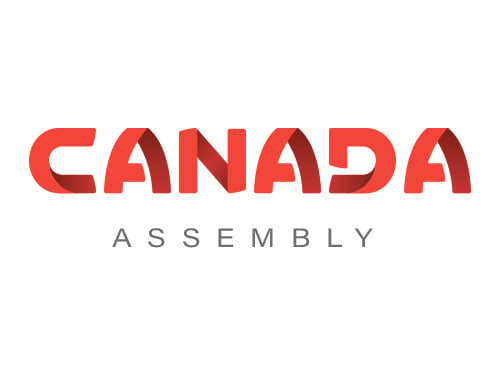 James Cairns will be joining the Oil & Gas Council as a panel speaker at the 2018 Canada Assembly on May 30th in Calgary