2022 Women's Energy Council Executive of the Year
Heather Culbert, Director, Whitecap Resources
by Energy Council | February 25, 2022
As part of the Canada Energy Dinner 2022, the Women's Energy Council were pleased to award Heather Culbert, Director of Whitecap Resources as the Women's Energy Council Executive of the Year. In recognition of her achievements, we sat down to talk with Ms. Culbert about her career, whilst also collating insights from those closest to her. You can watch the full video below. 
Ms. Culbert is an independent businesswoman and active philanthropist currently serving as the Vice Chair and Chair of the Human Resources Committee of Export Development Canada (EDC), Board Chair of the Alberta Research and Innovation Advisory Committee (ARIAC), Founder of Board Ready Women (Calgary), Co-founder of Axis Connects (Calgary Influential Women in Business Awards), Board Chair of the United Way World Leadership Council and a member of the Economic Council of Alberta.
From 1996 to 2006, Ms. Culbert was the Senior Vice President of Corporate Services with Enerplus Corporation. Prior thereto, she held senior management positions at Cody Energy, Suncor Energy Inc. and her own IT management consulting firm.
Ms. Culbert is a member of the Corporate Governance & Compensation Committee, a member of the Sustainability & Advocacy Committee and was appointed as a Director of Whitecap on May 16, 2017.
You might also be interested in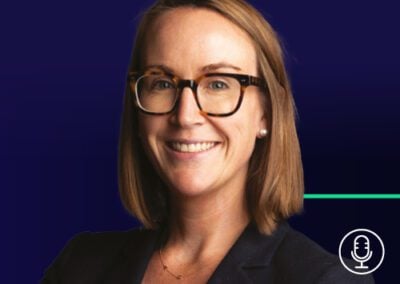 Whitney Hughes-Plummer, Managing Director and Partner, Boston Consulting Group joins us to share key findings from the report Untapped Reserves 3.0, which assesses diversity, equity, and inclusion (DE&I) in the energy sector. Listen here. Listen Here