Expert Insight
The Oil & Gas Leaders to Watch in 2023
Published 27 February 2023

All senior leaders and their teams have, over the last 24 months in particular, had to pivot their strategies, their approaches, their company roadmaps. From investor pressure around ESG criteria and the importance of the energy transition, to M&A and financing challenges, the latest cycle has thrown up as many challenges as opportunities. Whilst this list could be much longer, the Energy Council has picked their top 10 leaders to watch in 2023.
Karl Johnny Hersvik, CEO, Aker BP
Aker BP has seen successful expansion over the last 12 months. Most notably, the 2022 acquisition of Lundin provided more scale and enhanced greening credentials. Following the merger, Aker BP is working on a total of 15 development projects on the Norwegian continental shelf and is set to invest over $15billion in the area over the next 5-6 years. This investment is expected to increase production by 125 000bpd by 2028, a significant addition to the company's current 400 000bpd.
Hersvik has been at the vanguard of digitalisation throughout his journey at Aker BP with the advent of company Cognite and has been a global leader when it comes to low CO2 intensity. Furthermore, in Feb 23, in its first annual results filings since the takeover of Lundin, the Norwegian explorer reported pre-tax profits of $8.7bn for 2022 – 3 times what was posted the year prior.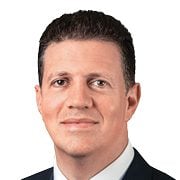 Majid Jafar, CEO, Crescent Petroleum
Crescent Petroleum, a family-owned company in Sharjah has carved out a niche for itself based on entrepreneurial business development, long-term partnership, and rapid project execution. In 2021, Crescent became one of the first companies in the industry to achieve carbon neutrality across its operations after completing a series of projects to reduce carbon intensity and offset remaining emissions. Crescent have also reduced gas flaring by nearly 80% to just 0.12% of production and their aim is for zero.
As we look towards 2024, Crescent, with Majid Jafar at its helm, aims to complete the exciting implementation of an $860 million expansion project to grow Crescent's Kurdistan production by 50% by early 2024.
Toby Rice, CEO, EQT
Toby Rice has emerged as the most visible and forceful advocate for the U.S. natural-gas industry and is passionate about changing the negative narrative that has developed about the industry in recent years. He has led the industry's efforts to reduce emissions while lowering EQT 's drilling costs, improving its credit rating, and leading a consolidation in the prolific Marcellus gas-producing region of Pennsylvania.
EQY is also aggressively pursuing decarbonization through CCUS and gas growth through LNG. In February of 2022, EQT in partnership with Equinor, Shell Polymers, US Steel and several other companies with operations in the Marcellus/Utica region announced a CCUS/H2 hub to reduce CO2 emissions in the Appalachian region. Rice is also moving to reduce EQT's methane emissions by 65%, relative to 2018 levels by 2025.
Rice's crusade is to replace coal with natural gas in worldwide electricity production. He calls the coal-to-gas switch outside the U.S. "the largest green initiative on the planet," given the prevalence of coal in international electricity generation; gas has half the carbon emissions of coal.
Saad Sherida Al-Kaabi, CEO, Qatar Energy
Al-Kaabi is widely recognized for his foresight in embarking on a major expansion of Qatari LNG, capitalizing on its low-cost, low-carbon advantages. Today, Qatar is positioned as an indispensable gas supplier for countries seeking diversification of supplies and energy security and the world's LNG supplier of choice. Key to Al-Kaabi's success has been his long-term perspective and strategic patience as well as his bold decisions. His decision to go big on energy investments at home and abroad has ensured that Qatar stays a step ahead of its competition and allows it to continue to play an outsized role in global energy, geopolitics and culture. At the heart of Al-Kaabi's strategy, lies the massive development of the North Field, the world's largest non-associated gas field, which will expand Qatar's LNG production capacity by nearly 65%.
Appointed as Minister of State for Energy Affairs in 2018, Al-Kaabi's determined leadership style helped Qatar's energy sector through the embargo imposed by other Mideast Gulf states and guided the country's exit from OPEC, ending a 58-year relationship with the organization. Al-Kaabi has acted as an advocate for natural gas in the low-carbon energy transition, while proactively developing carbon capture and storage capacity to maximize the appeal of Qatar's production.
Roger Brown, CEO, Seplat
The recent approval of Seplat's deal to acquire Mobil Nigeria is a bold move that would transform the company, particularly following the previous acquisition of Eland Oil & Gas. Unaudited financial results for H1 of 2022 show a revenue appreciation of 71% for the period, recording $527million from $308.8million YoY.
The company has also recently launched a decarbonization roadmap, with ambitions set to end routine flaring by 2024. Seplat is taking significant strides to lead the energy transition drive amongst its peers locally by making deliberate strategic choices in the development of Nigeria's gas resources to accelerate the replacement of diesel and biomass with reliable, low-cost energy to facilitate social and economic growth. Seplat are in the process of decarbonizing their upstream operations and investigating the implementation of alternative renewable sources to displace diesel powered generators to ensure optimal power utilization and efficient energy usage.
Seplat is an example of an indigenous company stepping up as traditionally dominant players are starting to withdraw.
Anja-Isabel Dotzenrath, EVP, Gas & Low Carbon Energy, bp
As bp continues to pursue their goal to advance 50GW net of renewables projects by 2030 (one of the most ambitious targets globally as part of an energy transition strategy dominated by offshore wind, solar and hydrogen), Anja-Isabel is helping lead bp's transformation to integrated energy company by building a world-leading business in low carbon by integrating gas, renewables, hydrogen and biofuels at scale. A long term advocate of the need to decarbonise energy, believing it key to economic development and to human and social well‐being, Anja-Isabel previously ran a renewables business portfolio of nearly 13 gigawatts as CEO, RWE Renewables. Before joining RWE, she led E.ON's Climate & Renewables business as chief executive and previously as chief operating officer.
Bp have a global renewable and decarbonisation vision: This year, bp have added another pin to their map of global offshore wind projects by entering the South Korean market, forming a joint venture with Deep Wind Offshore. bp are acquiring a 55% stake in its portfolio of four projects in South Korea with a potential generating capacity of up to 6 gigawatts. And in addition, in Mauritania, bp have expanded their partnership into low carbon energy by exploring the potential for a world-leading green hydrogen development, which could position the country at the forefront of the energy transition.
Alan Bruce, CEO, Ithaca Energy
Bruce joined Ithaca Energy in August 2021 as Chief Operating Officer and in January 2022 assumed the role of Chief Executive Officer. He is passionate about ensuring the safe, efficient, and environmentally responsible operation of the business.
Following the successful acquisitions of Marubeni Energy, Summit E&P and Siccar Point Energy, increasing their interest in Elgin Franklin and providing the company with interests in four of the UK's largest oil and gas fields – Schiehallion, Mariner, Rosebank and Cambo, Ithaca had positioned itself as one of the leading E&P operators in the UK North Sea before successfully listing in November 2022.
Following their acquisitions in 2022, the UK North Sea exploration and production company said it expects its 2023 production to be 71,400 barrels of oil equivalent per day, up 26% from 56,500 boepd in 2021.
Kevin Gallagher, CEO, Santos
The confirmed acquisition of Oil Search in late-2021 proved transformative for Santos. This coupled with the successful discovery of light oil at its Pavo-1 well offshore Australia has stood the company in good stead in its conventional energy business this past year.
Santos has also forged an Energy Solutions arm, charged with developing clean fuels, and is advancing a $220m Moomba carbon capture and storage project expected to start-up in 2024. This pursuit of multiple CCS projects of scale means it could quickly become a world-leader in this space.
Sam Laidlaw, Executive Chairman, Neptune Energy
Neptune Energy has established itself as the consolidator of choice in the North Sea. The company has taken a leading position in gas with material improvements on GHG reduction, reflected in its joining of the Aiming for Zero Methane Emissions Initiative and its own target for zero methane emissions by 2030. The company is also setting the example through its status as one of the UK's lowest carbon producers with carbon intensity of its production at 1.7kg CO2/boe compared with the industry average of 20kg CO2/boe. Neptune's transition objectives are complemented by exceptionally strong financial performance, reflected in a more than six-fold increase in profits in the first three months of 2022 at $493.6million when compared to the $77.9million reported in Q1 of 2021.
Former Centrica chief, Sam Laidlaw has been outspoken in recent months about the role of the UK North Sea in providing domestic gas supply and achieving energy independence by 2040, and the impact of the windfall tax on investor confidence.
Francesco Mazzagatti, CEO, Viaro Energy
Viaro Energy took big leaps into the North Sea in recent times with after key decisions were made in adjusting its portfolio over the course of 2020/2021. These included Viaro's acquisition of RockRose Energy in 2020, followed by the Netherlands portfolio of Hague and London Oil in May 2021. With the purchase of SSE and others, Viaro has realized exceptional value as gas prices grow and the company is now enjoying the results in a strong balance sheet.
The portfolio acquired comprises non-operated interests in over 16 producing gas fields in three regions in the North Sea and is expected to produce over 15,000 barrels of oil equivalent per day. Viaro now boasts output of over 33,000 boepd from more than 36 producing oil and gas fields across the UKCS and Netherlands.
Viaro is also in the early stages of several carbon capture storage (CCS) projects in both the UK and Dutch sectors. The Sean field in the Southern North Sea, in which they hold a 50% interest is a good indicator of their sustainability strategy. The field is due to cease production by the end of 2024, and instead of going down the traditional decommissioning route which is highly CO2-intensive, Viaro are looking to repurpose the asset as a CCS project. Projects like this will be increasingly important as we move through the energy transition and will showcase the role of Viaro and other energy companies in it.
Energy Council Executive Interview with Francesco Mazzagatti
You might also be interested in...