WHITE PAPER
Financing Natural Gas as a Keystone of the Energy Transition
Published 05 Octobeer 2023
In the coming 30 years global energy demand is expected to rise 50% as the world's population grows from 8 billion people to a projected 10 billion by 2050. Much of that growth will occur in the developing world where more than 750 million people still survive without electricity supply and 2.4 billion rely on dirty cooking fuels that damage health and the environment.
But while activists and some well-meaning policy makers have pushed renewable energy as the sole solution to future energy needs, the intermittent nature and general cost of implementation of renewables has limited its contribution to only a relatively small share of the energy mix. When the sun is not shining or the wind is not blowing, as policymakers have come to realise, natural gas offers the ideal combination of reliability, affordability, and sustainability as a back-up to intermittent renewables, as well as the fastest way to displace coal and drive down emissions.
In fact, almost all future projections of energy supply place natural gas at the centre of the future global energy mix. To deliver on this promise, natural gas will require at least $500bn/year of investment in coming decades just to maintain existing supply, replace Russian supply, and displace high carbon emitting coal.
Yet investment in new gas resources has amounted to less than a half of that level as investors have shied away from long term energy projects, partly because activists have led campaigns to discourage investment in hydrocarbons. The cumulative impact of years of underinvestment in natural gas supply became most apparent when the European energy crisis broke out in 2021 and proved even more critical when the war in Ukraine broke out.
The core question facing energy financiers today is how they can raise the enormous sums needed to harness the world's much needed natural gas resources in an environment in which activists and policymakers are working to actively hinder financing for hydrocarbon projects?
To answer that question, Crescent Petroleum, in collaboration with the Energy Council, welcomed 16 senior global energy bankers and industry participants to a luncheon on the side-lines of the World Energy Capital Assembly in London in November 2022 to understand the current state of energy finance.
The high-level forum gathered leaders in their field to exchange views on the energy transition and understand the current outlook and challenges for financing natural gas projects around the world. Each speaker offered analysis and examples of their experiences from the global energy markets, sparking inciteful debate and discussion under the Chatham House rule.
This paper presents the outcome of that event and the key insights that emerged. It presents the industry viewpoint and then widens the discussion to the finance practitioners, each of whom elaborates further on a specific aspect of natural gas financing .
Crescent Petroleum is the first and largest privately owned, independent oil and gas company in the Middle East.
Since our inception in 1971, we have leveraged our understanding of the region to promote cleaner energy and sustainability.
Our company has thrived through its people, who have always gone above and beyond the call of duty. We are committed to helping them lead and we gladly celebrate their achievements.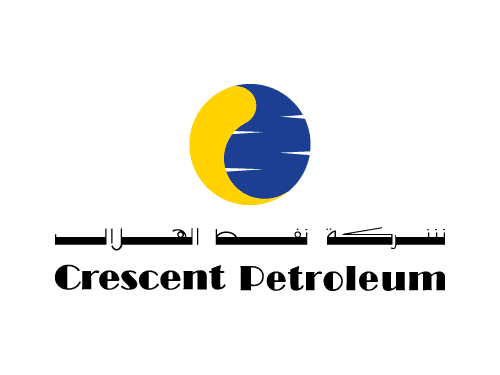 North America Energy Capital Assembly
Returning to Houston in 2024
The most senior & influential finance and investment meeting for the North American E&P sector.
You might also be interested in
We can speak most confidently about Nigeria; and here the story has not really changed over the past few years. The prolific nature of the Niger Delta means that it remains a hugely attractive terrain for oil and gas investments. As the majors divest from the Niger Delta to concentrate on the deepwater and in some cases, the gas export business, there are plenty of opportunities to pick up geologically low risk and yet world class assets. Domestic gas utilization is also an area of growth, which is increasingly being taken up by indigenous players such as Seplat. Marginal field opportunities will also grow. read more